Meet Julie Gibbons
Julie Gibbons is the lovely wife of MLB manager, John Gibbons. The 53-year-old Montana native has been around in the baseball world for some time now. That makes Julie Gibbons a pro at the role of MLB wife.
Her husband was first named Manager for the Toronto Blue Jays on Oct. 4, 2004. He served through to June 20, 2008. He was appointed for the second time on Nov. 20, 2012.
According to his MLB profile, he was a first round selection by the New York Mets in the 1980 draft. John Michael Gibbons, attended and graduated from MacArthur High School in San Antonio, TX where he was an All-District and All-City selection. John had a short career in the Major Leagues, he spent parts of three seasons as a catcher with the Mets. Gibbons even got the 1986 World Series ring he earned with the Mets, even though he was not on the active playoff roster.
He was a roving Minor League instructor and coach at Capital City (A). He spent his first 4-seasons in Mets organization until he made his managerial debut in 1995. Gibbons led Kingsport to the Appalachian League Championship (A). Was named the Appalachian League Manager of the Year after posting a 48-18 record in the regular season. After becoming the winner of the Casey Stengel Award as the Mets organizational Manager of the Year, he spent three seasons leading the Norfolk Tides of the International League (AAA). Before joining the Blue Jays the first time, Gibbons spent 11 seasons working with the New York Mets.
When he fist got to the Blue Jays, he went from bullpen catcher to to first base coach. By 2004 he was named manager, following the departure of Carlos Tosca. Gibbons' best season was in 2006, when Toronto went 87-75 to finish second in the division. From 2009-2011 was Kansas City Royals Bench Coach.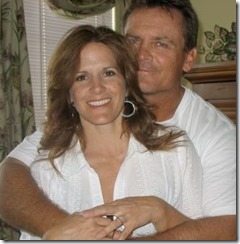 As you see, Julie Gibbons, has been one of those MLB wives, that has supported her husband no matter what. The couple has a home in San Antonio, Tex. Julie Gibbons is also the mother of the couple's three children. Ages range from 22, 20 and 15. The mom of three, attended Eastwood High School.
But for Julie's hubby, there's also a life after baseball. He said during an interview a couple of months ago,
"I've got a wonderful wife and three kids," "I want to be known as a good guy who cared about others, who was a good husband and father, a family man."
According to her Facebook profile, Julie Gibbons was born Julie Macfarlane.
You can check her out here.