Julie Venables
Julie Venables is the loving, caring, and gorgeous wife of Brent Venables; he is the head coach of the Oklahoma Sooners at the University of Oklahoma; he previously served as defensive coordinator for the Clemson Tigers at Clemson University in South Carolina. Prior to Clemson, he was a football player at Kansas State. He was the winner of the 2016 Broyles Award.
Brent Venables Family
Brent Venables was born on December 18, 1970, in Salina, Kansas. He is the son of former U.S. Air Force fighter pilot Ron Venables and Nancy Schumaker who raised Brent and his two brothers by herself after she and Ron Venables divorced when Coach Venables was two.
Nancy juggled multiple jobs while she also worked on her nursing degree.
"Probably one of the neatest moments for me as a young kid," Brent says, "was seeing Mom struggle financially and see her accomplish such an incredible feat."
Brent Venables' brothers are Ken and Kirk Venables, who died at the age of 43, on May 20, 2011. Kirk Venables was born on  April 24, 1968, in Lincoln, Nebraska, served four years in the  United States Navy as a Search and Rescue Swimmer; he later graduated Magna Laude from the University of Colorado with a Bachelors Degree in Kinesiology, before that he attended Kansas State University.
Ken Venables, is an engagement manager at United Way of Asheville and Buncombe County in North Carolina; before that, he was operations and public relations manager at Marvin Benson in Clemson and a public relations coordinator at salt Lake County Aging & Adult Services in Salt Lake City, Utah.
Brent Venables Education
Coach Brent Venables first played college football as a linebacker at Garden City Community College, before transferring to the University of Kansas in 1991 under coach Bill Snyder. He remained in Kansas State University after he graduated, as a graduate assistant.
Brent Venables Coaching Career
He started his coaching career at his alma mater in 1993, as a graduate assistant before being promoted to linebackers coach in 1996.
In 1999, Brent Venables served as defensive coordinator and linebackers coach at the University of Oklahoma, in 2004 was named assistant head coach, defensive coordinator, and linebackers coach.
He joined Clemson University in January 2012, as the tigers' new defensive coordinator and linebackers coach. in 2018, was promoted to assistant head coach while continuing to serve as linebackers coach and defensive coordinator.
The University of Oklahoma announced they hired Brent Venables as their new head coach on December 5, 2021. Taking over Lincoln Riley's place.
Brent Venables Net Worth
ABTC.ng and Idol Net Worth, reported Brent Venables' net worth has been estimated at $12 million.
Brent Venables Contract & Salary
in July 2021, Brent Venables agreed to a contract extension through the 2026 season, earning  $2.5 million per season with Clemson. It is still unknown what his salary will be with his new contract with the Sooners. We'll keep you posted.
Brent Venables Wife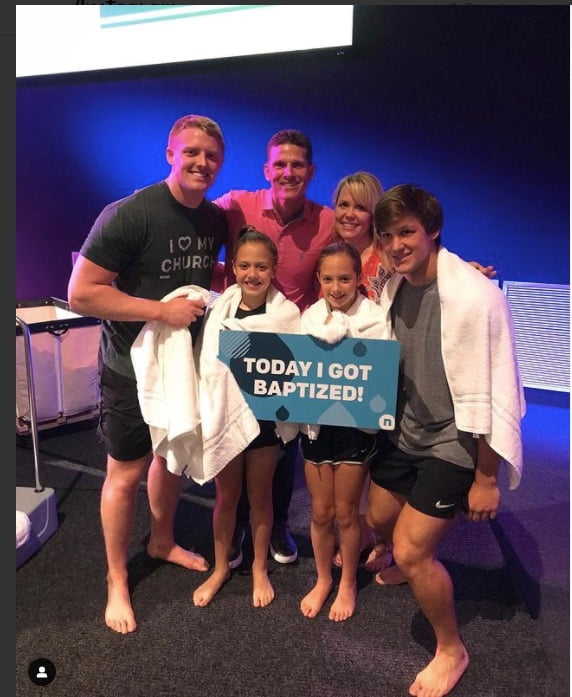 Julie Venables, wife of college football head coach Brent Venables is the proud mother of four amazing and beautiful kiddos, Tyler, Jake, Laney, and Addie.
Julie Venables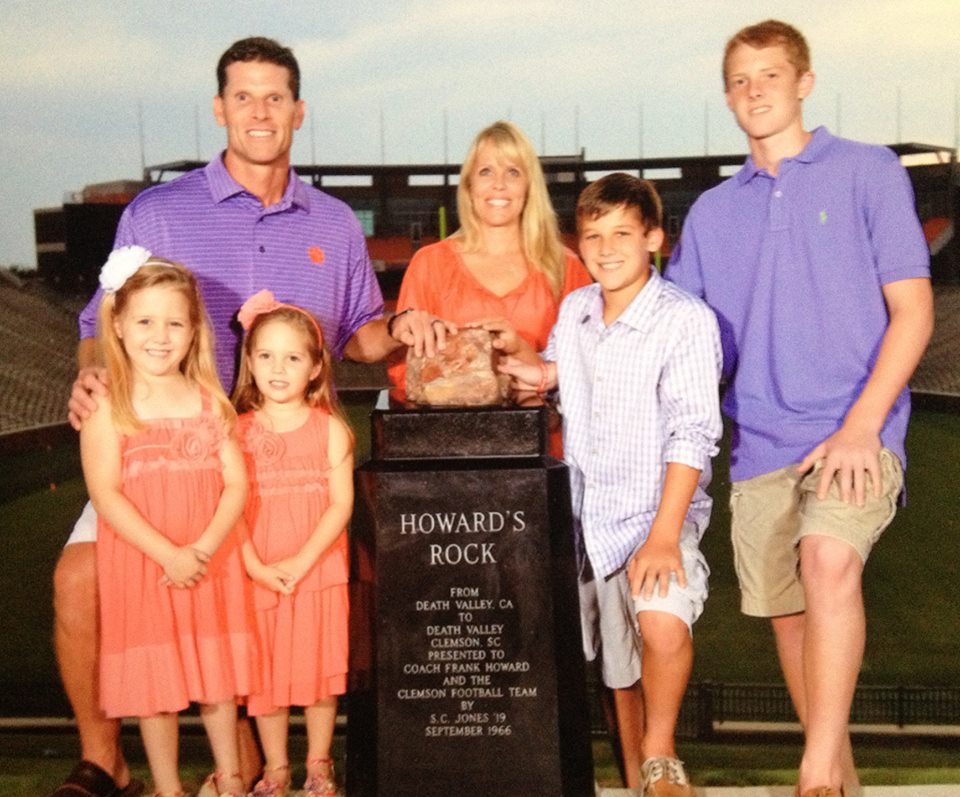 As noted, Brent Venables & his pretty wife Julie Venables are happily married. She was born Julie Anne Fisher on September 14, 1973, in Hutchinson, Kansas.  Daughter of Vicki and Carl Fisher.
Mrs. Venables attended Kansas State University in Manhattan, Kan., and Washburn University in Topeka, Kansas. She was a freshman pursuing a bachelor's of science in nursing at KSU when she met Brent Venables, then a senior.
They started after she had transferred to Washburn University for nursing school, in January 1995. Subsequently, they tied the knot in July 1997.
Julie worked as a registered nurse at Memorial Hospital before she quit her job to be a full-time mom. Nowadays, she is the proud momma of four beautiful and amazing children; two sons Jake and Tyler, and daughters Delaney "Laney" and Addison "Addie."
Brent Venables Children
6'2 Jake Venables was born on January 18, 2000; he attended Daniel High School in Central, S.C and later played football (linebacker) for his dad at Clemson. He graduated from Clemson with a degree in sports communications.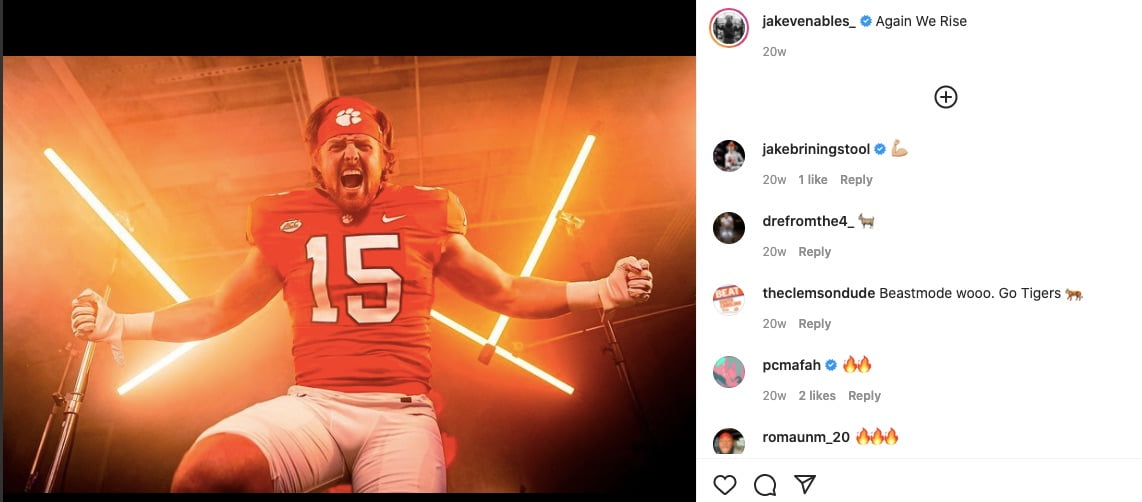 Jake Venables who is currently dating fellow Clemson student Maddie Van Horn, finished his playing career with 84 tackles (15.0 for loss), 4.0 sacks, two pass breakups, and a forced fumble in 542 career snaps in 26 games.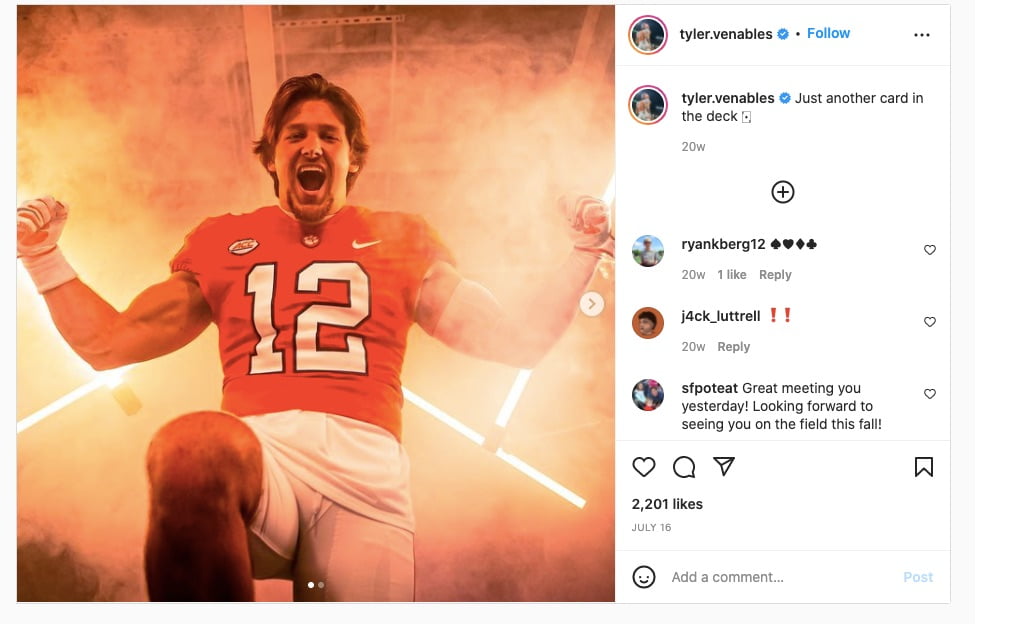 5'10 Tyler Venables born on February 22, 2002, also attended Daniel High School and plays football (safety) at Clemson for his dad. He committed to Clemson in January 2020. Tyler recorded 24 tackles (1.0 for loss) and three pass breakups in 214 snaps over 12 games his first year at Clemson. Tyler is dating Farrell Griffin.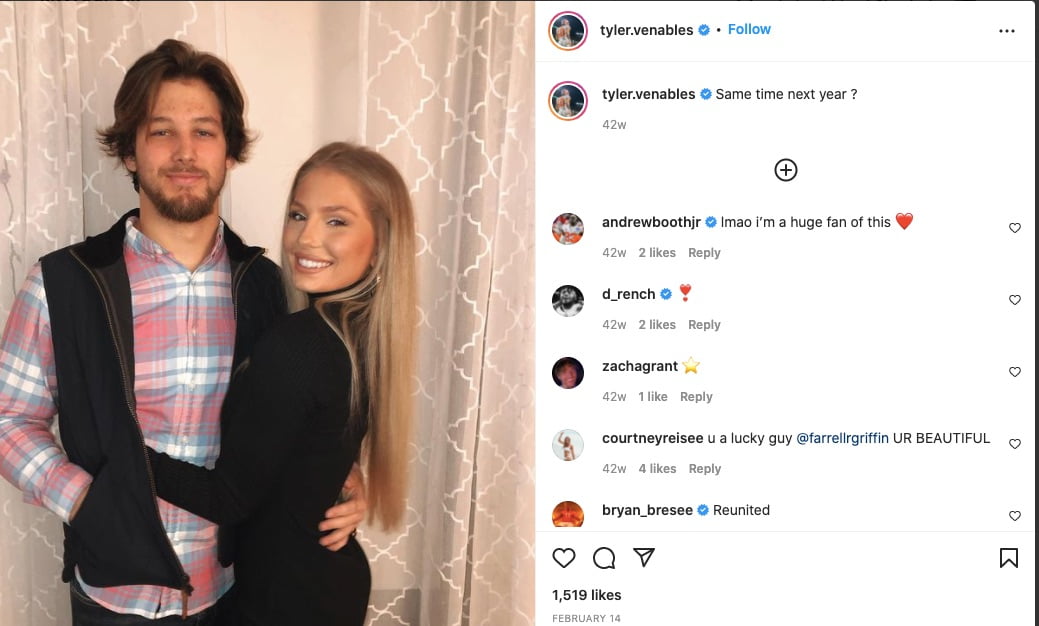 As for Julie and Brent Venables' daughters, Addie and Laney are still attending school; Laney once said she wants to be a linebacker with the Seattle Seahawks.