Brooke Copeland
Have you met Justin Jackson's smoking hot girlfriend? Her name is Brooke Copeland and is everything goes according to Justin's plans, she could one day become Mrs. Jackson.
Her man was a shooting guard for the North Carolina Tar Heels at the University of North Carolina in Chapel Hill. He was selected by the Portland Blazers in the first round (15th overall) in the 2017 NBA Draft.
We are certain that all know about JJ' career, right?  Not long ago we introduce you to his number one lady, his beautiful momma Sharon; and today we are here to talk to you about his stunning gal, Brooke. Shall we begin?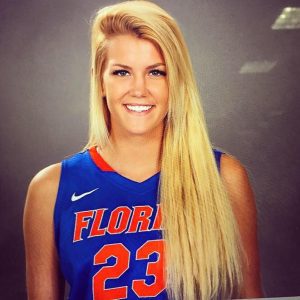 6'2" Brooke Copeland is the middle child and only daughter born to former Tennessee Tech Football player Brian Copeland and his wife Kim Copeland, who was a basketball player at Chattanooga State.
Broke has two brothers; Bryce who played basketball at Lee University in Tennessee and Chad a quarterback at Florida State. Like the rest of her athletic family, Brooke is an athlete herself.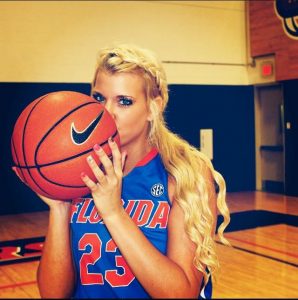 Back in high school, she was a guard for the basketball team at Bradley Central High School (class of 2014), nowadays, she is on the women' basketball team of the Florida Gators at the University of Florida where she is also majoring in Telecommunications-Production.