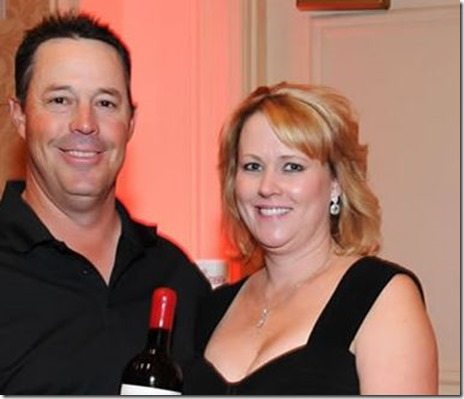 Meet Kahty Maddux, the lovely wife of MLB player Greg Maddux, who was inducted to the Hall of Fame on Sunday. The now 48-year-old nicknamed "Mad Dog" and "The Professor" is the only pitcher in MLB history to win at least 15 games for 17 straight seasons.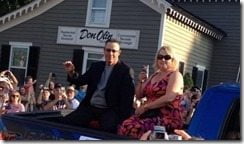 47-year-old Kathy Marie and Greg have been married for a long time, she is also the mother to the couple's two children; daughter Paige who is now a 21-year-old and son, "Satchel" Chase Maddux who is 17.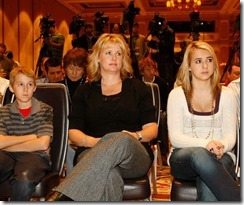 If we think about it we have as much to thank Kathy for her hubby's fantastic career. Her effort and support towards her hubby certainly paid off; she has been married to Greg for the past 25-years, that means she pretty much got used to spending most of her summers having a spouse married to the job. Kathy, became used to being a baseball widow after being over two decades to her high school sweetheart. For the record, the impassive, impervious Greg Maddux the public sees is the same Greg Maddux his wife and two kids see when he's at home.
In 1993, Kathy and her hubby established The Maddux Foundation, which has consistently contributed to many charities throughout the nation. The Madduxes take great pride in helping those in need. Their Foundation has raised over $1 million through signature events and has helped support such charities as SafeNest (battered women shelter), Candlelighters (childhood cancer), Boys and Girls Club, among other charities.
Their daughter Paige, is currently living in San Diego and she enjoys modeling.
Continuing with her hubby's celebrations, Greg is one of only 26 pitchers to win 300 games. In his 23-year career, he pitched to a 3.16 ERA and 355 wins for the Cubs, Braves, Dodgers and Padres.
His speech began with gratitude to the voters, followed by thanks to his family, his wife Kathy, coaches, scouts, doctors, all of his catchers, and former teammates including fellow inductees Bobby Cox and Tom Glavine.
Her husband who also enjoys playing golf, retired from major league baseball in 2008, during his speech he said
he loved it when Kathy let him sleep in on the days he pitched and made him a sandwich just before he left for the ballpark.
In 2009, Greg's number "31" was retired by the Atlanta Braves and the Chicago Cubs while his major league debut came on Sept. 2, 1986, Cubs vs. Astros, in Wrigley Field. It was an 18-inning game. Maddux entered in the 17th inning — as a pinch-runner.
Kathy currently resides in Las Vegas, Nevada with her family.