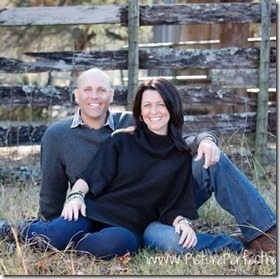 Beautiful, supportive, loving wife of Brave's pitcher Tim Hudson is Kimberly Hudson. There are not enough words to describe her dedication and love for her family and husband. We all saw the freaky injury Kim's hubby suffered on Wednesday night's game when Tim unfortunately was stepped on and broke his ankle!
While covering base 38-year-old Hudson, was working on a four-hit shutout in the eighth inning when Eric Young Jr. hit a grounder that was knocked down by Braves first baseman Freddie Freeman. Hudson took Freeman's toss at the bag just before Young arrived, and the speedy outfielder inadvertently stepped on the back of Hudson's lower leg, driving the pitcher's right ankle awkwardly into the ground. Tim and Young shook hand just before he was taken out the field and right to the hospital, Tim said it wasn't his fault.
A worried wife, Kim has been keeping us on the loop twitting how grateful she is with all the staff caring for her hubby. Let's get to know her better shall we? Kimberly Bruner Hudson was born on December 31, 1973. She grew up in Walton, Indiana, a small farming community in North Central Indiana.
Kim attended Purdue University for two years before transferring to Auburn University. She graduated from Auburn University in 1996 with a Bachelor of Arts degree in Psychology and Criminology. Kim then attended Cumberland School of Law at Samford University. She graduated from Cumberland in 2000 and passed the Alabama Bar. She and Tim met when they were students at Auburn University.
The couple tied the knot on October 23, 1999 and have been a solid marriage ever since. Kim and Tim are parents of two daughters, Kennedie and Tess, and one son, Kade.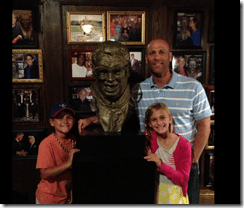 According to her twitter she is the founder of the Hudson Family Foundation and she also practices law at Davis, Bingham, and Hudson in Auburn, Alabama. Accomplished Kim is also heavily involved with several children's charities; some of this organizations include a Team Ministries, Children's healthcare of Atlanta and The Rally Foundation.
The Hudson's lived in south of Atlanta in Peachtree City, Georgia but currently reside in Auburn, Alabama along with the family's pet a Springer Spaniel named Jax.
We wish Kim's hubby a fast recovery!
You can follow her on twitter here.