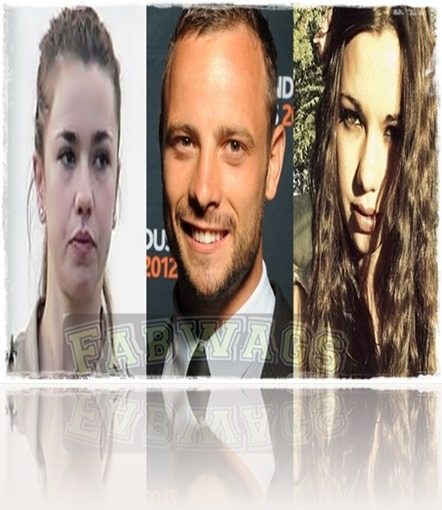 According to recent reports Oscar Pistorius is dating a young college student identified as Leah Skye Malan, Oscar is awaiting trial for the murder of his ex-girlfriend Reeva Steenkamp, who he said  killed when he mistakenly shot  her last Valentine's day. Let us tell you a thing or two about Pistorius' new flame Leah Malan.
27-year-old Oscar Pistorius has moved on and according to the Sun he is dating a young college student, Leah Skye Malan.
19-year-old Leah Skye Malan met Pistorius last December during a  holyday vacation in Mozambique with her parents and younger brother, we were told Leah's dad Andre Malan, and her mom are OK with  their dating the famous South African Paralympian.
They both seem really into each other.
'She's helped support him through this difficult time and has introduced him to all her family. They have embraced him.'
The pretty brunette is according to media a paramedic student in Johannesburg, she and Oscar have been on several dates, but it is believe that he used a disguise to avoid attention.
Ms. Malan invited him to her family's farmhouse in near Potchefstroom. Leah Skye has been supporting Oscar thru the hole trial, even her father Andre Manan will be  at  his upcoming trial on Monday.
We found out that Leah Malan is a horse back rider, and she had been since she was a child.
Leah has deleted all her social media account, we found her former pinterest here