Jackie Mayfield
Meet Jackie Mayfield! She is the pretty wife of MLB player Jake Mayfield; her husband is the infielder for the Houston Astros.
Mayfield previously played college baseball at the University of Oklahoma and at Del Rio High School in Del Rio, Texas prior to that.
Mayfield joined the Houston Astros as an unrestricted free agent in June 2013; however, he didn't play with them right away; instead, Mayfield played for some minor league teams like the Greeneville Astros, Vermont Lake Monsters, Quad Cities, River Bandits, Corpus Christi Hooks, Lancaster JetHawks, Round Rock Express and the Fresno Grizzlies.
Finally, he got to make his MLB debut with the Houston Astros on May 27, 2019.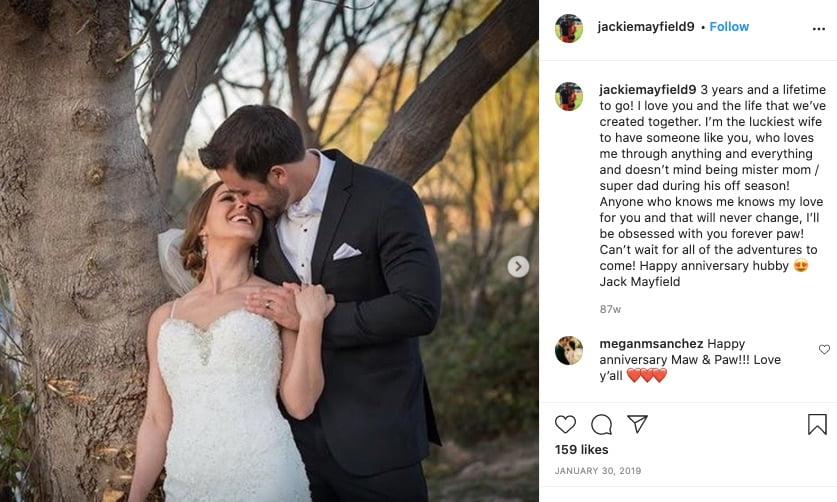 Pin
Jack and Jackie Mayfield tied the knot on January 30, 2016; they welcomed their adorable son Jackson Drew Mayfield on December 24, 2017, at exactly 6:20 p.m.; he weighed 7 lbs 1oz.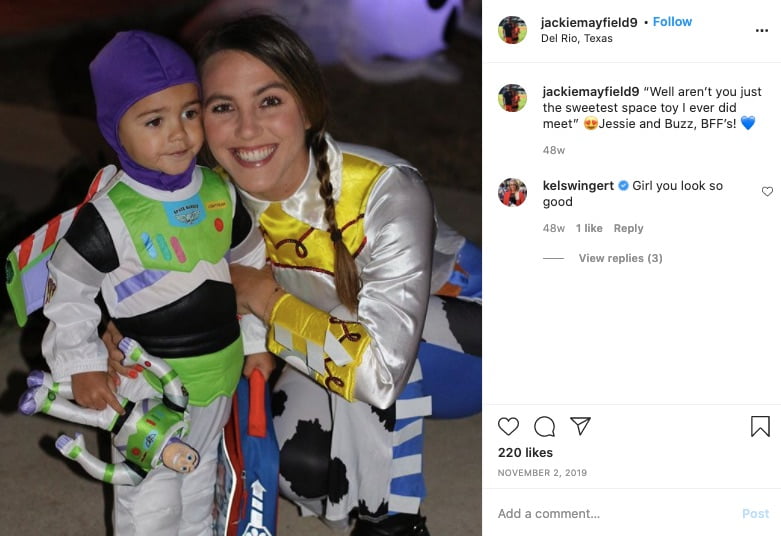 Pin
Jackie Mayfield who is from El Rio, Texas was born Jackie Michelle Del Rio on August 15, 1990; she worked as a dental assistant at Amigo Children's Dental.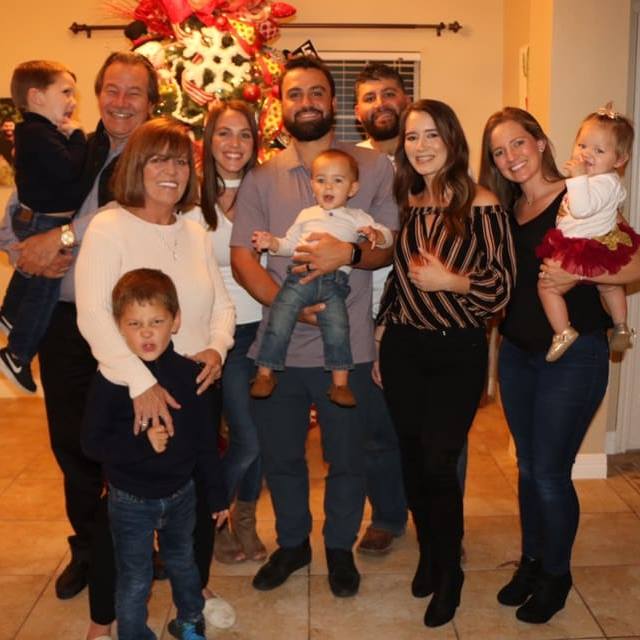 Pin
Jake and Jackie announced they were expecting their second child in June 2020, Baby Mayfield will be coming in January 2021.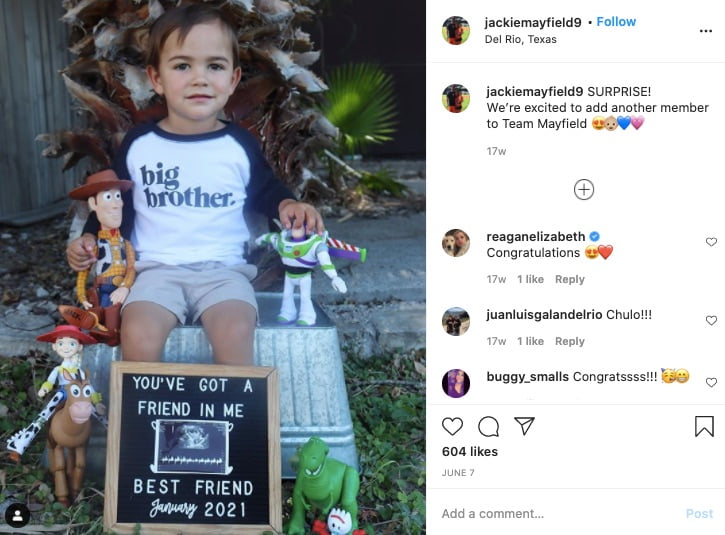 Pin
She has two sisters, Erica and Bridget who is married to a former catcher for the Cubs and the Astros Luis Flores.