Mel McLaughlin
Mel McLaughlin a young, talented and very beautiful reporter from Australia who currently works  for Network Ten and previously worked for Fox Sports was the subject of sexist comments made by Chris Gayle while she attempted to interview him. Mel was obviously uncomfortable when the Cricket superstar flirted with her, he later apologized and hope he gets a chance to do it in person while Mel McLaughlin said she was disappointing  about the whole thing and now just wants to move on from the whole Gayle interview.
Last week Mel McLaughlin interview Jamaican cricket player Chris Gayle after the Big Bash League match in Australia when he started to flirt with her. This is how that went.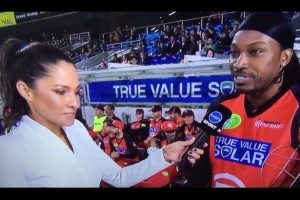 "I wanted to come and have an interview with you as well," Gayle said. "That's the reason why I'm here, just to see your eyes for the first time. It's nice.

"Hopefully we can win this game and have a drink after. Don't blush baby."
Melanie McLaughlin a respected Sports reporter was clearly not expecting that sort of answer, but she kept her cool and went on with the interview.
"I'm not Blushing" she told him before she asked him another question about the match.
Mel did said she was extremely disappointed by what happened.
It was unexpected," said the Channel 10 reporter. "Of course you don't expect to get that sort of answer, and [it was] a little bit disappointing because I'm not used to seeing that it just doesn't happen normally.

"I don't really want to be the subject of such conversations. I like just going about my business and doing my job, but it's definitely a good thing that people are talking. We want equality, we always want equality and I've always felt in my career nothing but respect [from other people]."

She added: "He did issue an apology and we just have to accept that and move on."
Gayle a player for the Melbourne Renegades and former West Indies test captain  was slammed for his comments, he issued an apology but that didn't saved him from being fined with $10,000 ($7,200; £4,900)  by his club for inappropriate conduct.
"To be honest with you, the media is here today to join us and a lot of things I have actually cleared up from a simple comment, a simple joke. It seemed to be blown out of proportion. There wasn't anything at all meant to be disrespectful to Mel."

"There wasn't anything meant to be disrespectful or offensive to Mel. If she felt that way, I'm really sorry for that. There wasn't any harm meant in that particular way, to harmony particular person in any particular way like that. It was a simple joke. The game was going on. Entertainment, things get out of proportion but these things happen. It wasn't any harm done and like I said, I will leave it at that. I'm sorry for that. We have to move on, simple."
Here is what we can tell you about Network Ten's Mel McLaughlin.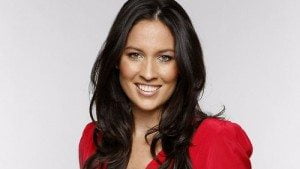 Melanie "Mel" McLaughlin one of three sisters was born on September 3rd, 1979 iѕ Sydney, Australia. Her father a lifelong Manchester United fan who introduced to soccer and she loved it!
"There were no brothers dragging us out to play sport. That was me," McLaughlin says.

"I was the one dragging people outside to kick the ball around or shoot netball. I'd sit up with Dad to catch English football matches. I had a new Man U shirt every year which I wore like a uniform."
Melanie Mel McLaughlin now a sports reporter fоr Network Ten got her first job with Radio 2 in Sydney as a sports producer, she moved to SBS covering A-League soccer. Next was Sky news for A-League coverage, and in 2007  she joined Fox Sports whеrе ѕhе hosted multiple football (soccer) shows including Kick Off, Indian Super League аnd Fox Sports FC, whilе аlѕо bеing a regular оn Fox Sports News.
In 2013 ѕhе joined Network Tеn tо host match day coverage оf thе Big Bash League аnd in 2014 wаѕ involved in thеir coverage оf thе 2014 Glasgow Games, 2014 Winter Olympics аnd 2014 FIFA World Cup.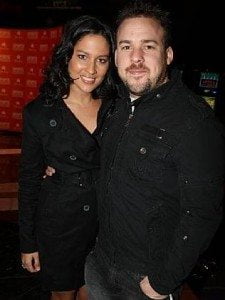 Mel McLaughlin married musician Luke Panic in 2012, they split up two years later and eventually divorce. The news about their split came after Merl was seen without her engagement and wedding ring in Sochi at the Winter Olympics.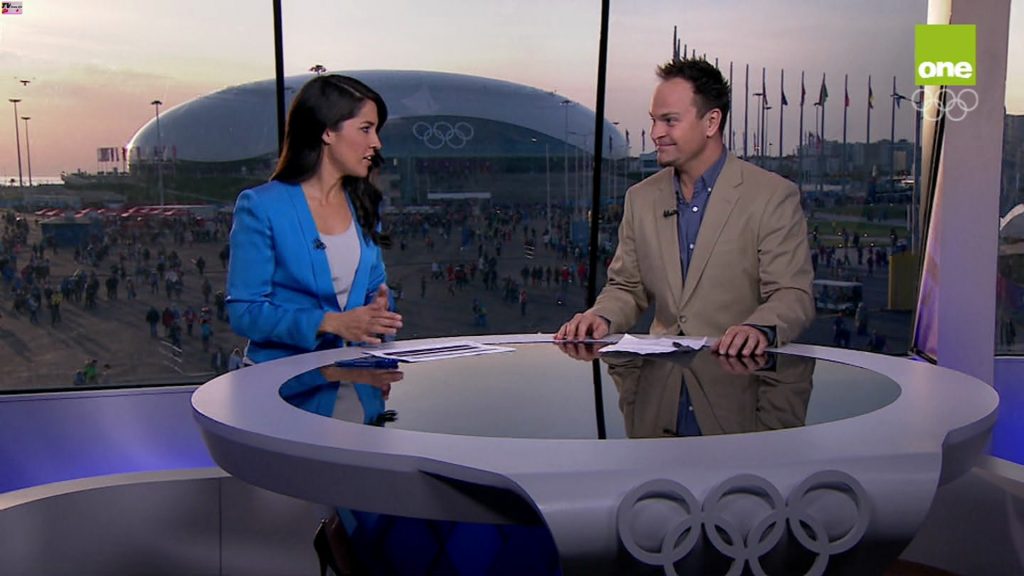 You can follow Mel McLaughlin on Twitter here.