Michelle and Geoff Langland
Michelle and Geoff Langland are the proud parents of professional snowboarder, Hailey Langland. At 16, their daughter has become an X-Games star.
Michelle and Geoff Langland hail from San Clemente, CA. welcomed daughter Hailey on August 2, 2000. They are also the parents of Hailey's younger brother, Seth.
Geoff Langland was a sponsored rider who introduced his children to the sport. Hailey began snowboarding at the age of five at Bear Mountain Resort.
Geoff noticed his daughter's talent and moved the family to Big Bear when Langland was 10 so she could get more time on the slopes. It was him who sent a video of Hailey to a Vermont-based snowboard company, picking up her first sponsorship.
Her first contest came at the age of seven and by 13 she was on the athlete list at the Mammoth Mountain stop of the Revolution Tour, where she placed seventh. Hailey goes to Keith McCarthy Academy high school and is also homeschooled due to her busy schedule.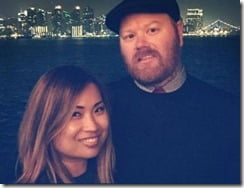 Their teen daughter made history at the 2017 edition of the Winter X Games by landing a sick 1080 trick in the snowboard big-air event. Hailey not only took the gold medal home but also became the the first female to land a 1080 in any discipline at an X Games.
This is Hailey's second X Games,iIn 2016 she won bronze in the women's snowboard slopestyle. Following the 2016 win she went on to win the Mile High slopestyle event at Perisher, AUS, in August and recently placed second at the FIS scaffolding Big Air event in Milan last November.
Hailey is also a member of the U.S. Pro Slopestyle Team. In 2015 she won the U.S. Grand Prix stop in Mammoth Lakes and also participated at the Breckenridge Dew Tour slopesytle, placing third place.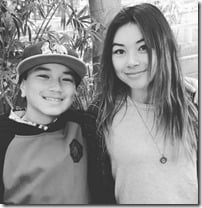 Michelle Langland 39, works at Advanced Optics as a regional sales manager, according to her LinkedIn.
The wife and mom of two keeps active on social media. She often posts about her lovely family. In 2015 she wrote for her anniversary on Facebook:
Cheers to US! Honestly, our anniversary is not just about us, but also about all of our loved ones – from those whom were there when we first met and fell in love, to when we started our own family, to when we were the new neighbors on the street, to those who know us Hailey/Seth's parents, and to family/friends whom are near or far.
You can also find Michelle Langland on Twitter here.
Michelle and Geoff reside in California with their two children and the family dog, Denver.