Rose Francesa
Rose Francesa is the loving and supportive wife of sports radio personality, Mike Francesa –best known for co-hosting the Mike and the Mad Dog show as well as his own show, Mike's On: Francesa.
Rose's hubby dubbed, the sports pope –worked at WFAN in New York for nearly three decades before leaving the station last December.
Born in Long Beach, New York, Francesa started out as a researcher for CBS sports and later got promoted to studio analyst. After working for 28-years on the radio, Mike –born Michael Patrick Francesa Jr.; has expressed his wish to keep active. Though the 64-year-old is yet to announce a specific project.
Something will surely come up, Mike who was ranked the No. 1 most important sports talk radio hosts in America three times consecutively in a row 2012, 2013 and 2014 –has been married to Rose Francesa for the last 18-years.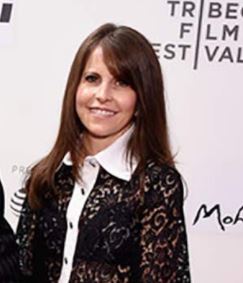 Rose, also known as Roe Francesa is actually Mike's second wife, he was previously married to Kate Francesa from 1983 until 1994. Following his divorce from first wife, Kate, there was speculation that Francesa was gay.
However, Mike eventually found love again. He and Rose Francesa tied the knot in July 2000 and have since welcomed three children. Rose is the proud mother of fraternal twins Emily Grace and Jack Patrick –born in 2005; and of son, Harrison James born in 2006.
The wife and mom of three enjoys a low key lifestyle and has no problem leaving all the spotlight for her husband. Truth be told, her man is kind of a big deal, Mike is regarded as the best radio host in New York history and is also the 2012 recipient of the Marconi award.
One of the reason's her hubby decided to retire, was because he was missing from spending time with his young children –meaning his retirement must had been a joyous news for Rose Francesa.