Meet Heather Gorham
Heather Gorham, is the lovely gal currently dating MLB player, Michael Conforto. Is an exciting night for Heather's guy. As you probably know, tonight kicks off Game 1 of the World Series! Her man appears in the roster as one of the outfielders for the Mets.
Rookie Michael Conforto arrived from Class-AA Binghamton on July 2014 and immediately lived up to the hype that surrounds a top-20 prospect with his six home runs and a .288/.367/.541 slash.
Conforto was a consistent college performer and was considered the most polished bat in this past draft class. The Mets selected him in the first round of the 2014 MLB Draft with the 10th overall pick.
Sports are definitely a big part of Conforto's life. His mother, Tracie Conforto is a three-time Olympic gold medalist in synchronized swimming, and his father, Mike, played football at Penn State. While sister, Jacqueline, played soccer at Azusa Pacific University.
And his girl, is not slacking in that department. Heather used to compete in track and field.
Heather Gorham is quite an eye catching woman, she has over a thousand followers on Instagram, though we are sure she is pretty popular among her peers, it's a given most Wags acquire that kind of attention after being introduced to the world, as the lucky ladies dating famous athletes.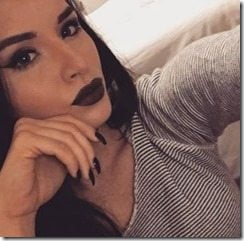 Her boyfriend, is currently in his first MLB postseason. Conforto appeared in the LLWS with the Redmond, Wash., team in 2004 and visited college baseball's biggest stage in 2013, when his 11 home runs and 47 RBIs helped lift Oregon State to the College World Series, according to Little League International.
But getting back to the lovely Heather Gorham; according to her Facebook page, lovely Heather attended Oregon State University. She is originally from Phoenix, Arizona and currently resides in Corvallis, Oregon.Heather Gorham and Conforto met while attending Oregon State and they are what you would call a new item, maybe that's why they don't have thousands of photos together. That, or they are very, very private.
You can find lovely Heather Gorham on Instagram here.