Billy Hamilton the MLB center player with the Cincinnati Reds holds the record for most stolen bases, he is dangerous, fearless and handsome, so who is the lucky girl dating Hamilton? Do you known who is Billy Hamilton's girlfriend? Is it possible his girl is Bengals' former  cheerleader Selina Samano? if not then who i it?
Billy Hamilton born in Collins, Mississippi attended Taylorsville High School; while in high school not only he played baseball but also basketball and football playing as a wide receiver.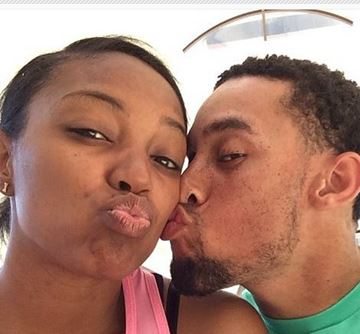 Mississippi State approached him with a scholarship offer, but Billy turned them down and by the the time the 2009 MLB Draft took place Billy Hamilton was selected in the second round by the Cincinnati Reds.
FabWags found  that although Billy Hamilton barely has one photo with Cincinnati Bengals Cheerleader Selina Samano, she is not shy showing how proud she is of Billy!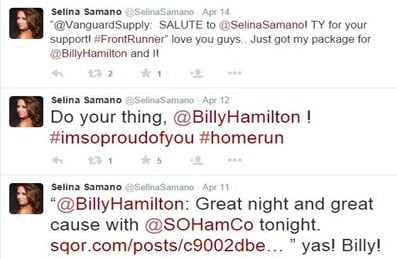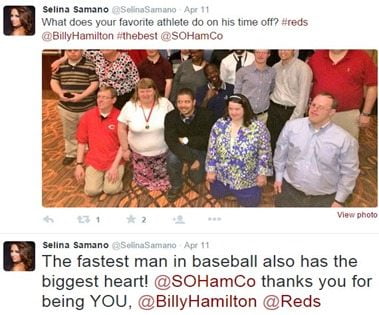 If, we are right and Selina is indeed Billy Hamilton's girlfriend, then we should probably tell you about her.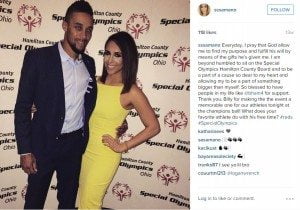 26-year-old Selina Susana Samano was born  on December 27, 1989 in Hidalgo, Texas  to Susana Araceli Garcia and Alvah Alvin Samano. Selina holds a BA and BMS from the Uiversity of Texas- Pan American. She was a NFL Cheerleader with the Cincinnati Bengals for  three years from 2012-2015. She is currently  a Neuromodulation Therapy Specialist at Medtronic. But sadly Selina is not dating Billy, maybe she did, or never did, however they are still friends.
Some people asked us if this pretty girl who is fast enough to steal Billy's phone is in fact his girlfriend?
The answer is no, she is for sure one pretty lady, fast just like her brother, her name is Poppy and she is Billy's stunning sis, well one of them, there is also Jessica, equally gorgeous!
Then there is also Ari Nicole, the girl with the lovely smile with whom Billy was at the Bulls' game against the Cavs, then again, couldn't find anything that we can use to assure you they are dating, bummer though! they look great together!