Boxing fans, it is our grand honor to introduce you to Timothy Bradley's beloved wife Monica Bradley, the Fab Wag we are going to tell you all about.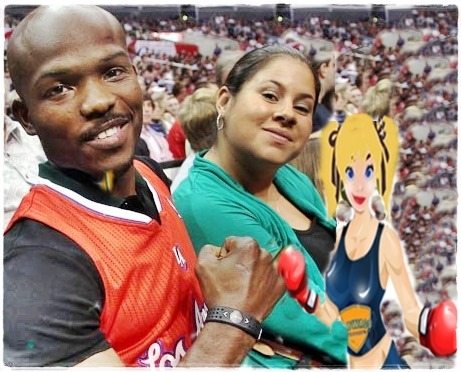 30-year-old boxer Timothy Bradley  aka "Desert Storm" from Cathedral City has been happily married to his pretty wife Monica Bradley formerly known as Monica Manzo and Monica Smoot.
The story between these love birds began way back to their middle school years where they first lay eyes on each other.
32-year-old Cathedral city born Monica Smoot was born on October 04, 1981 in Cathedral City, Cal, she met that cute boy Timothy at middle School, she didn't date him just then, but years later. Actually Monica kept herself sort of close to Bradley, she got married, had two children and got a job at her old school Cathedral High where Timothy Bradley Sr. also worked.
But Monica's marriage went into crumples and she and her husband divorced, around that time she reconnected with Bradley Jr. Sparks flew everywhere and the rest is history.
Monica and Timothy got married on May 15, 2010 at the Corona Yacht Club just outside Palm Springs, California. After their wedding Bradley adopted Monica's two children Robert, 13, and a daughter, Alaysia, 8b–  from her first marriage.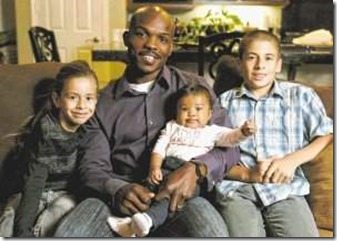 Monica Bradley who is also her hubby's media manager, gave birth to their daughter Jada Nicolette Bradley on Sunday, July 31st, 2011, little Jada weighted eight pounds, six ounce
Photo Credit : Hoffy Blog.