Natalie Hawkins
Natalie Hawkins is the Olympic momager of US gymnast star, Gabby Douglas. Mrs. Hawkins came to defense of her daughter after the 20-year-old was a target of bullying in Rio. Her daughter is a 2012 two-time Olympic gold medalist.
Luckily for Gabby –who is one of the most well-known US gymnasts –her mom has been there from the beginning of her career, and this time was no different.
The mom and reality TV personality, had to step in after her daughter failed to place her hand over her heart as the national anthem played in the background a couple of days ago. Despite a public apology, Gabby's criticism continued. As result, Natalie Hawkins told media outlets
"She's had to deal with people criticizing her hair, or people accusing her of bleaching her skin. They said she had breast enhancements, they said she wasn't smiling enough, she's unpatriotic," "Then it went to not supporting your teammates. Now you're 'Crabby Gabby.'  What did she ever do to anyone?"
Hawkins went on to say it was insulting for her family that her daughter was called ''unpatriotic' because she happens to be the daughter of a military family. Natalie Hawkins's mother spent almost 30 years in the military and her father is a two-time Vietnam vet.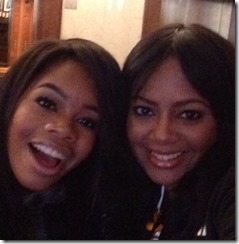 Natalie Hawkins is also the mother to Gabby's three older siblings. She and her children have gained notoriety following her daughter's breakout 2012 Olympic performance and also for the Lifetime show Douglas Family Gold.
The road to Rio 2016 hasn't been easy as the gymnast returns to defend her individual all-around and team gold medals. Her intense training can be seen on the show, but also, how the gymnast relies on her family for support, guidance and encouragement.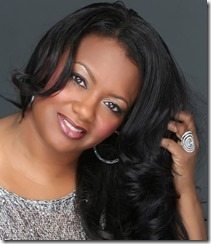 According to the show's website, Natalie is a single parent of four, who has raised her children on the premise that everything is possible as long as you believe.
She is described as a courageous and devoted mother, who is used to being in charge—both at home and in the gym, as a manager to her daughter. The show is about the dynamics between Natalie Hawkins and her children: Arielle Hawkins, Joy, Jonathan and Gabby Douglas. Though her four children are young adults, Natalie Hawkins remains committed to support them in every step.
That commitment includes having to take hard decisions such as allowing Gabby move out of the house at age 14 so she could train with Chinese gymnastics coach Liang Chow.
Gabby herself has been very vocal about her mother role in her career saying
"My mom definitely encourages me throughout my whole journey, and she's always been there," "She just tells me to go out there and keep fighting and just be really bold and courageous."
Natalie Hawkins is without a doubt, her daughter's closest confident and number one cheerleader.
You can find the lovely mom of four on Twitter here.