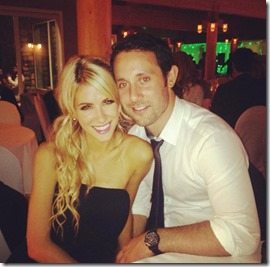 Meet gorgeous Rachel Linke! She is the stunning girlfriend of hockey pro Sam "Sammy Snowpants" Gagner. The love birds are not only dating but they are in a serious and committed relationship, they became engaged this year according to her Facebook, Relationship status at least! Which says "Engaged to Sam Gagner" on August 31!
For the looks of it, they seem to be pretty happy with each other and although we are not sure when the flame between them sparked or how they met they sure seem to be very much comfy and head over heals with each other.
The couple spends a lot of time together specially now that blonde Rachel became Dr. Rachel last summer!
Rachel graduated on June 7 from the University of Alberta; we know this because her 24-year-old prince charming twitted the picture below with the following caption
"Congratulations to the 2013 U of A graduating Class of Medicine. Especially, Dr. Rachel Linke"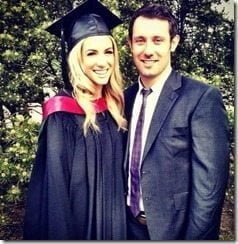 No twitter account was found but you can find her on Facebook here under Rachel Yelena. According to this profile she attended the University of Alberta in Edmonton, Alberta for the 2009 class studying Chemistry/Biological Sciences and graduated this year from the class of Medicine.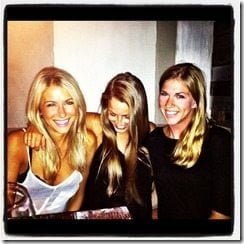 Rachel certainly has that "girl next door" vibe only that she is the drop dead gorgeous kind, she seems like that bubbly, fun, loving life girl so we are definitely keeping an eye for their future wedding.
She must be keeping busy taking care of her man who recently suffered a nasty injury; on Saturday night in the tilt between the Vancouver Canucks and Edmonton Oilers, Kassian's stick swung violently and caught the Oilers' Sam Gagner square in the jaw. Gagner was taken to the hospital and remained there Sunday night. Ouch!
Rachel's guy will miss a few games for sure and we wish him a fast recovery, good to have an MD girlfriend!
Find her on Facebook here. And major congrats on their engagement!