Sanaa Saleh
This pretty lady is Sanaa Saleh! the lovely wife of NFL coach Robert Saleh, the new head coach of the New York Jets, who previously was defensive coordinator for the San Francisco 49ers. Prior to joining the Niners in 2017, coach Saleh was the linebackers coach for the Jacksonville Jaguars.
He also worked for the Seahawks (defensive quality control) and the Houston Texans (defensive quality control/ assistant linebackers).
RELATED STORIES: MEET THE SAN FRANCISCO 49ERS' BEAUTIFUL WIVES AND GIRLFRIENDS HERE!
Robert Saleh Parents
Robert Jalal Saleh was born in Dearborn, Michigan on January 31, 1979, to Lebanese parents Samuel David Saleh and Fatin Saleh, ages 73 and 71, respectively. His father was born in Michigan and his mother emigrated to the United States as a teenager. Coach Saleh's parents owned furniture.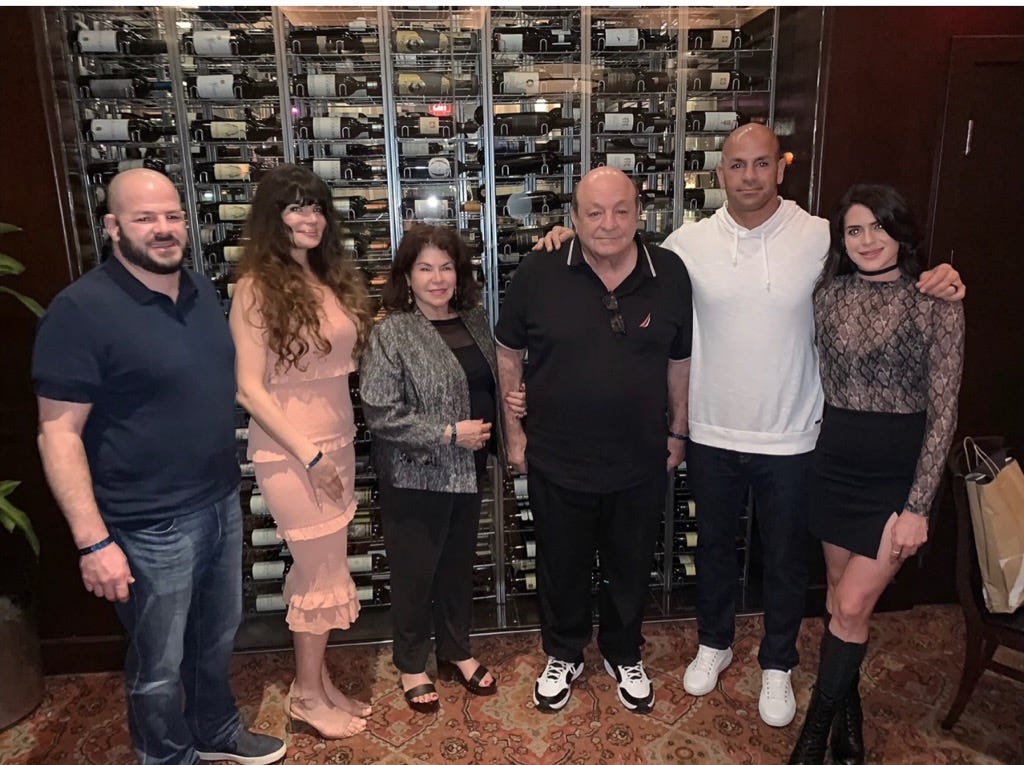 We aren't 100% certain, but it looks like Robert Saleh has two siblings, big brother David, and sister Jehan Saleh.
Robert Saleh sister Jehan Saleh
Robert's sister Jehan is a book author; she holds a bachelor's degree in communication and media studies from the University of Michigan and a master's degree in communications and media studies from Wayne State University.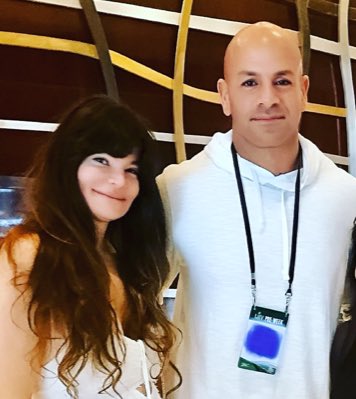 Jehan is a program manager for the Wayne County Department of Health, veterans, and Community Wellness; she previously was a public communications officer for the United Nations in the Netherlands. Back in 2015 was an operations manager for I3 communication and faculty instructor at Wayne State from 2009 to 2014 and at the Lebanese American University before that.
She released her book I thought of you Last Night in August 2017. "Working at the United Nations and traveling around the world Jehan meets culture, life, love, tenderness, and open-mindedness. As a single mother, she obtained two Masters' degrees in Communication and Media. What Jehan did overtime is put on paper her thoughts and questions about life, about love, about the human condition, about her reason for being. If she writes a letter your heart will swell. She sets your mind ablaze and invokes your carefree spirit as well as your most introspective self. If she writes a letter, you will be the recipient. If she has a phone conversation, you will be on the other end. Her words are compelling. She will make you happy and sad. She will invoke your carefree spirit as well as your most introspective self. Her words are inspirational. You will enjoy Jehan.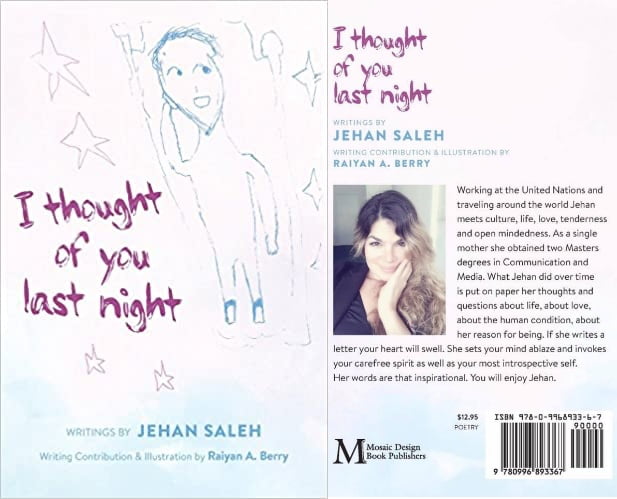 Robert Saleh Brother David Saleh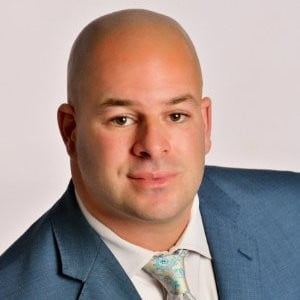 In addition to Robert Sam and Fatin Saleh are proud parents of their son David Saleh (b. Nov. 28, 1975); David graduated with a Bachelor's degree in finance and accounting from the University of Michigan-Dearborn. He is a senior loan officer at the National Home Lending Division of Gold Star Financial.
Back in 2001, David Saleh was during intensive training as a financial advisor for Morgan Stanley during the 9/11 Attacks in New York, as a matter of fact, he was doing his training on the 61st floor of the South Tower at the World Trade Center during the attacks.
He and his co-workers were told to stay put after the first tower was hit, but he decided to ignore the advice, grabbed his things, and ran his way down the stairs; the second plane hit the second tower as he reached the 24th floor; finally reached the ground level, but he continued running until he found a safe place to call his family and told them he was safe, although he wasn't sure what had happened.
"You don't know what's going on? It was these son of a guns. They flew planes into the building!" Sam Saleh told his son.

"Everybody was stopped dead-smack in the streets, just watching everything," David told SI. "I want to say it was a cab driver, he had his radio on. Then some lady comes on, 'The Pentagon was just hit. A plane just crashed into the Pentagon. Ladies and gentlemen, we are under attack!' I was like, 'What the is going on?' It was nuts."
Recalling that day, Robert Saleh worked as a credit analyst at the time.
"That was the start of a very long day," Robert Saleh said. "We watched the news. Every minute that passed by became more and more anxious. I can't begin to describe the stress level for the house. Especially when I looked at my mom. It was not an easy day, not a great day to reflect on."
When Robert told David he wasn't born to have an office job, but in the field; he suggested him to talk to his former coach at Fordson High School, Jeff Stergalas
"I have to be on the football field,' and I'm like, 'What? Buddy, you didn't go to the combine, you didn't enter any of the drafts,' He's still in that crying voice telling me he doesn't want to play—it hurts, it hurts too much, he's sick of icing everything. I'm like, 'Well, what do you want to do?' He says, 'I'd rather coach.'"
Robert Saleh Coaching
Coach Saleh a former tight end at  Northern Michigan University, started his coaching career as a defensive assistant at Michigan State in 2002; later on, he joined Central Michigan (defensive assistant), and defensive assistant for the Georgia Bulldogs in 2005.
NFL
His coaching career in the NFL started later in 2005, as a defensive interim for the Houston Texans; the following year became defensive quality control coach and assistant linebackers coach in 2009. Left the Texans in 2010, and joined Pete Carroll and the Seattle Seahawks in February 2011. Spent three seasons with the Seahawks, as their defensive quality control coach.
Coach Saleh joined the Jacksonville Jaguars in 2014, as linebackers coach under coach Gus Bradley; the San Francisco 49ers added him to their coaching staff as defensive coordinator under Kyle Shanahan on February 13, 2017. On January 14, 2021, it was announced coach Saleh was the new head coach for the Jets.
Robert Saleh Wife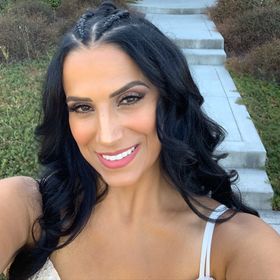 Mrs. Saleh, formerly known as Sanaa Zainab Kaid was born on April 10, 1984; she and coach Saleh have six beautiful kiddos; daughters Mila and Ella and sons Adam, Zane, Michael, and little Sam.
Sanaa a 2002 Fordon High School graduate married Robert Saleh on September 7, 2007, in Texas.
Sanaa relived the excitement of watching her husband at the Super Bowl in 2020 when the San Francisco 49ers played against the Kansas City Chiefs; the first time Sanaa Saleh experimented the Super Bowl's adrenaline rush was back in 2014 when Robert was working with the Seattle Seahawks who then defeated the Denver Broncos 43-8.
"I can't wait. I can't express how I feel, my heart is racing, my sweaty palms," Sanaa Saleh said back then.