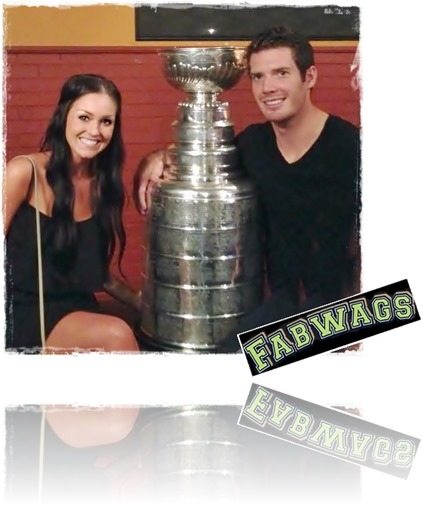 Meet Rochelle McDowell and she is the stunning girlfriend of Ray Kaunisto, the Ice hockey player currently with the Kalamazoo Wings of the ECHL and who recently said Meow! 7 times in interview!
27-year-old Ray Kaunisto has been playing with the Kalamazoo Wings since last August, he received a lot of attention for managing to say Meon  seven times in 40 seconds during an on-ice interview. (Video Below)
But here at Fabwags, the person who got all of our attention is Kaunisto's gorgeous girlfriend Rochelle McDowell.
Quick Bio here: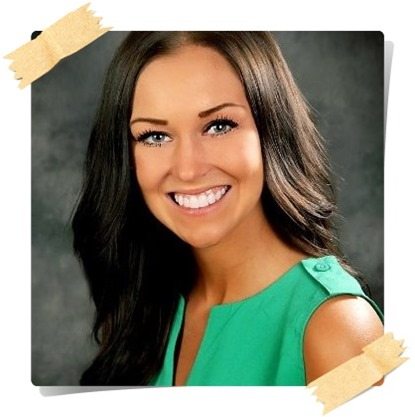 Full Name: Rochelle Nicole McDowell
Age: 24.
Place of Birth: Michigan
Parents: Carrie & Gary McDowell.
Siblings: 2 sisters,  Alivia & Emily.
School: College: Graduated in 2011 from Lake Superior State University (Associate of Arts (A.A.), Liberal Arts and Sciences, General Studies); in 2014 got her Bachelor's Degree, Advertising and Public Relations (Emphasis in Public Relations) from Grand Valley State University.
Work: Marketing Director at Central Savings Bank, before that Rochelle  was an office assistant at  Standale Chiropractic,  did secretarial work & community outreach support at Hiawatha Behavioral Health and before that was a barista at Penny's Kitchen.
You can follow Ray Kaunisto's girlfriend Rochelle McDowell on Twitter here.