Meet Hannah Sjoberg
Hannah Sjoberg is the lovely girlfriend of Rugby star, Luke Romano. Hannah's 29-year-old boyfriend plays as a lock for the Crusaders in Super Rugby. The New Zealander has also played for the All Blacks.
Romano's professional rugby career started with the Canterbury provincial team in 2009. He then debuted for the Crusaders in 2011. His evolution culminated in selection for the All Blacks in 2012.
Romano's All Blacks career started well and he earned 11 caps in his first season with the team, including eight starts. As we know, athletes are always exposed to injuries and according to  his profile, a groin injury in the first Investec Rugby Championship Test of 2013 limited his appearances for the rest of the year and he was to appear only once more in the black jersey that season, against England at Twickenham. A broken ankle then kept him out of the Steinlager Series and Investec Rugby Championship squads for 2014.
However, he returned for the Northern Tour and had a solid 2015 Super Rugby season with the Crusaders.
A builder by trade, Romano was a promising cricketer until he was overcome by injury and made the switch to rugby.
Luke and his gal, Hannah Sjoberg, are one of those perfect matches. While Romano is a consummated Rugby star, his gal also shines in the athletic department. Hannah Sjoberg is a personal trainer and cross fit expert. She was always interested in the Health, Wellness and Fitness industry and is currently a Director of Coaching at Franks Brothers Crossfit.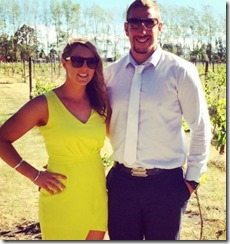 According to her bio, she is one of NZs top gym instructors. The Cantabrian gal has trained many high performance athletes and is one herself, she's represented Canterbury from netball, waterpolo, to tennis.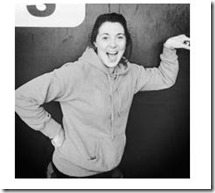 Hannah Sjoberg and Luke met about five-years-ago. The magical moment where they crossed paths wasn't as magical as you might think, in fact, it was the opposite. Romano was covered in mud pretty much from head to toe when he first met his now girlfriend. He definitely made up to her by proposing in pretty romantic and magical fashion! Luke popped the question earlier this year and it all involved taking her on a helicopter trip, telling her things weren't working out to finally getting on one knee!
Thought is not clear if they already tied the knot (you know, with Luke being focused on the 2015 Rugby World Cup) the couple has been living together for a couple of years now.
The pair owns a house in Christchurch.While her man is away about 5 to 6 months out of the year she stays busy with her training job and also caring for the couple's fox terrier Finn, four hunting dogs and 15 cows!
You can find Hannah Sjoberg on LinkedIn here.