NASCAR Wag Sam Sheets!!!
Meet Sam Sheets, this lovely girl and her boyfriend, consummate racer Kasey Kahne recently became parents! That's right ladies the racer, sprint car teams owner –who drives for an elite NASCAR Sprint Cup team –and at times, competes in the Xfinity and Truck series is not only off the market but on he is a new dad, maybe he and Sam will have the wedding talk!
We first heard about Sam Sheets  in June when Kasey broke the news to the world via speakerphone while dragging a sprint car-loaded trailer up the interstate toward Indianapolis.
"When I was growing up, I thought I'd have kids by the time I was 25. We're 10 years past that now, of course. But once we found out, I realized how badly I wanted kids.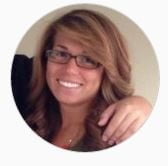 Sam who is listed on My Baby Registry as Sam Sheets-Kahne has been almost the invisible girlfriend! It seems they had been keeping their relationship under wraps for God knows how long –at least from media –and it has now been revealed they are expecting their first child together!
Sam is more or less about five-months into her pregnancy, she is due to deliver a baby boy on Oct. 10.
We cannot tell you much about her but Kasey is just beyond excited!
""It's something that's been on my mind for a long time. I'm really excited to have this type of life-changing experience, and I can't wait to be the best dad I can possibly be."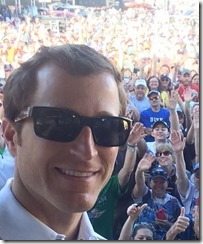 From his family, friends to his crew chief, everyone is excited for this new stage in the life of Kasey, according to ESPN, he's been preparing for years, as evidenced by his 40-acre property in rural North Carolina where is believed the couple currently live in.
If you wondered, will his son follow into his footsteps, Kasey said 'he won't push' him to become a racer but if that happens to be his dream, then he'll do everything to help.
Here is just a little bio we have about Kasey's lady Sam Sheets



Kasey Kahne's  girlfriend Samantha, 24, was born Samantha Ann Sheets on June 27, 1991 to parents John and Letitia "Tish" Sheets who is originally from  Westville, Indiana, but are residents in Concord, NVC. Sam has one younger brother, Colby.
Sam graduated from the University of North Carolina, her little bro is attending at East Carolina University and is a barista at Starbucks.
Here is something pretty fascinating about Sam's beautiful mother Tish, a graduate from Purdue University Mrs. Sheets,because of  her hubby work with Jeff Gordon's sponsor DuPont, the Sheets relocated to North Carolina from Florida.
Once in N.C Tish got a joy as the Director of Diversity and Special Projects at NASCAR, after nine years with NASCAR she became director of business affair with SCCA Pro Racing, Ltd. In 2008 was named Director of business Affair at IMG and National Managing Director at Speedway Motorsports (Speedway Children's Charities) in 2011, a couple of years later she started working with VME-IMG taking care of the Administrator and Special Projects.
Probably Sam's parents introduced her to Kasey, maybe he spotted her in the pits one day, either way that sweet baby boy will have some racing genes!!
His uncle Colby is pretty exciting about becoming an uncle!!





And finally the day came and Sam Sheets and Kasey Kahne welcome their little bundle of joy into their lives. little to Tanner Lee Kahne was born Tuesday, October 13, 2015. The proud new dad made announcement on Twitter.


Find Sammy on Instagram here.
Congrats to Sam and Kasey!