Samantha Walton 
Have you met Samantha Walton? She is the gorgeous wife of Tim Walton, Head coach of the Florida Gators Softball team at the University of Florida.
Surely you know coach Walton, but just in case you don't let me tell you five interesting facts about him
Timothy Ian Walton was born on August 6, 1971, in Cerritos, California.

He graduated from the University of Oklahoma with a bachelor's degree in History in 1996.

After college, he was the pitcher for the Phillies minor league organization. Prior to that, he played at Cerritos College.

His coaching career started with the Oklahoma Sooners as an assistant coach in 1999.

In 2002, became head coach for the Wichita State Shockers. Subsequently, joined the Florida Gators in 2006.
With that neatly noted; are you ready to meet Mrs. Walton? Let's meet her in the same fashion we told you about her hubby.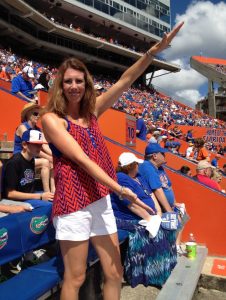 Samantha Walton was formerly known as Samantha Lea Rhoten.

She was born

 

on November 2, 1975, in Oklahoma.

Samantha was a basketball player at Oral Roberts University in Tulsa, Oklahoma.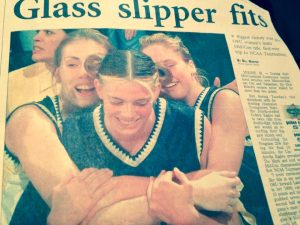 In 1997, Mrs. Walton was a fourth-year basketball player at ORU when she met her husband who had just taken a job as a volunteer baseball coach.

They reside in Gainesville, Florida with their three children;

Brooks (16) and Palmer (10), and a daughter, Camden (13).