Tae Heckard
Meet actress Tae Heckard; she is the girlfriend of NFL player Stefon Diggs, the young 6'0″ wide receiver for the Buffalo Bills. Tae is the baby-mama of NBA player Brandon Jennings, the point guard for the Milwaukee Bucks.
RELATED STORY: STEFON DIGGS' MOTHER STEPHANIE DIGGS
Stefon Diggs started dating Tae Heckard in the summer of  2019; Diggs, who dated singer Bridget Kelly and actresses Meghan James and Winter Blanco; dumped Heckard in August, according to Barstools Sports, because he allegedly likes to keep his options open during the NFL season; but there is a chance they rekindled their relationship or never called it quit, whatsoever.
Pretty Tae was born Lashontae Heckard on April 14, 1978, in Seoul, South Korea. Her acting credits include her role as Tonya in ATL in 2006; she played Rochelle Davis in Back Then in 2007; starring as Carmen Boti in the film Getting Even and Jasmine in the t.v series The Game.
She appeared in Busta Rhymes' music video for the song I Know What You Want; also in Ne-Yo's music video for his song Because of you and in Nelly's Grillz music video; actually, Tae and Nelly dated for a while.
Before acting, Tae, who moved from South Korea to the United States at the age of five, attended Stephen F. Austin State University located in Nacogdoches, Texas, and served in the US Army Reserves for four years.
Tae dated Brandon Jennings in 2015; they welcomed their son Legend Truth Jennings on November 5, 2015; Tae and Jennings split up shortly after their son's birth.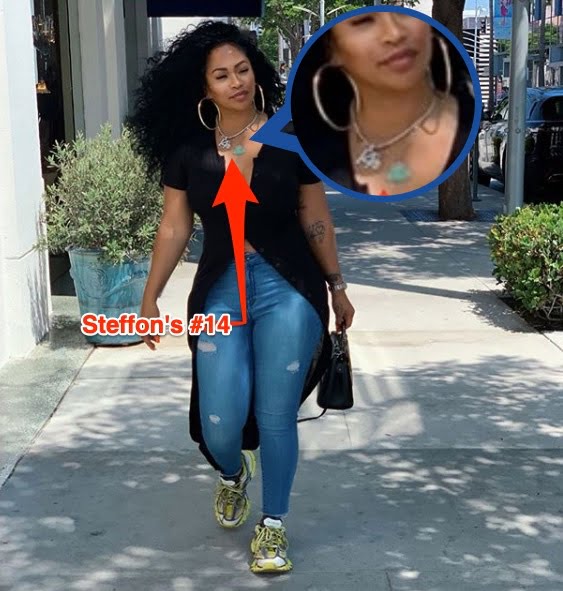 So, Stefon and Tae are supposedly not an item anymore, however, they still followed each other on Instagram, she still wears his number on that lovely gold necklace and she also sent him a birthday message to which he responded like this.
"No one is as deserving of all the blessings and love than you."

"Mean ahhh girl." Diggs responded according to SportsGossip.