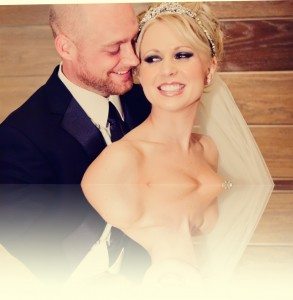 Syndal Gorden is the beautiful wife of San Francisco Giants pitcher Chad Gaudin. Syndal Gorden met Chad Gaudin when she was in Scottsdale, Ariz. celebrating her 21 birthday; and Gaudin, being the professional baseball player that he is, was in town for spring training.
Gaudin stated chatting with the blonde beauty and she found him, "super sweet and different" than any guy she had ever met, but she wasn't buying his southern charm, just yet. Their story is actually pretty sweet; Gaudin was immediately attracted to her so he wasted no time in asking for her number! He dialed her up the next day, asking for her last name and left her tickets to his game. Gorden recalls:
"I said 'No, thank you,' but he left us the tickets just in case,"
If you think that was fairy tale like you need to know how he proposed! The MLB player chose to pop the question at her dad's birthday party; Syndal remembers about the magical moment:
"He got everyone's attention, gave the sweetest speech that thanked everyone for always making him feel like part of the family, and then he got down on one knee. It was so him!"
Of course she said yes. The couple tied the knot in a beautiful 300 guest ceremony back in January 29, 2011 at Hard Rock Hotel in Las Vegas, NV. After she got hitched she changed her name to Syndal Doneene Gaudin.
Gorgeous Syndal who has the looks of a model, has won two pageants in Fresno-including Miss Melt the Ice 2007 at the Fresno Falcon's hockey arena- and used the prize money to help with her college tuition. She has also worked as a Hooters girl and nanny to pay her way through college.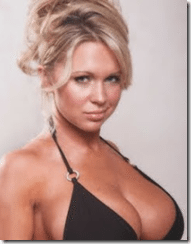 Syndal earned a Liberal Studies degree with a concentration in Human Development. A couple of years ago she planned to be a kindergarten teacher, because she loves kids and thinks that teaching will be a great job once she has some kids of her own which also came true since the couple welcomed their first baby on December 20, 2011 a little bundle of joy named Gunner.
They have been married for two years but right now things are not looking that great for the couple; although we haven't heard any divorce attempts on her part about her hubby being charged with lewdness after allegedly groping a woman on a gurney in Las Vegas hospital earlier this year.
The couple lives in Henderson, NV.
You can find the blond 25-year-old in Facebook here.