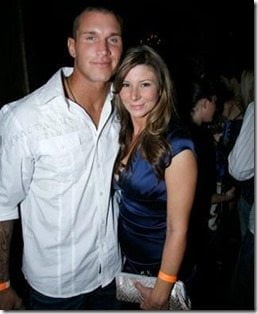 Samantha Marie Speno was born in January 11, 1982. She is a Francis Howell North High School alum, class of 2000. She is best known for being the wife of major pro wrestler and stuntman hot Randy Orton.
Although not confirmed, the story of the two of them meeting is actually very particular; the couple allegedly met in a bar, where Randy had broken his foot wrestling, there he spotted Sam and hooped over to ask her phone number. After resisting, she said: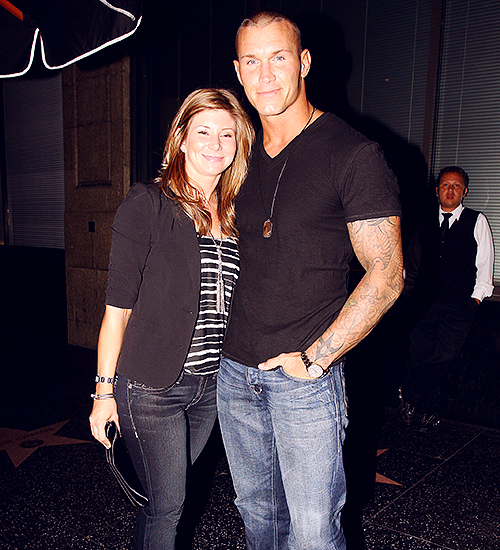 "If you can memorize it, you can call me."
I don't think if he had a broken foot he would be going out but hey, that's just me. Once he got her digits he called and began hanging out until getting engaged in 2005. Orton and Speno tied the knot back on September 21, 2007. On July 12, 2008, Samantha gave birth to their first and only child, a daughter named Alanna Marie Orton.
I would like to tell you they are still going strong and are a happy family but unfortunately that is not the case. After five years of marriage the couple decided to call it quits. They fist separated in 2012. Samantha filed for divorce in March, claiming the marriage was "irretrievably broken." Samantha and Orton just finalized their divorce and are officially back in the single market. I wonder if he'll try to get rid of his "Samantha" tattoo inked on his right arm, that you can see in the picture below.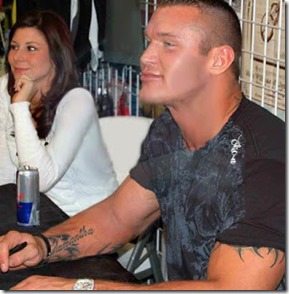 Before marriage, Samantha was gymnastics instructor but that has now changed since according to her twitter she is now a makeup artist and fashion stylist. She is a pretty good looking woman don't you think?? What could have been the reason for their divorce?
The split seems amicable enough, both parties came to a separation agreement; Samantha gets a bank account worth $654,317 as well as her jewelry-including her $99,000 engagement ring and wedding ring- she also gets one house  and sole legal and physical custody of their five year old daughter, but Randy gets visitation. He has also agreed to pay Samantha $4,500 per month in child support, according to documents.
Not bad at all for the now 31-year-old single mom.
You can follow her on twitter here.