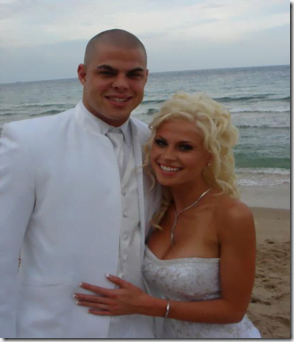 31-year-old Tammy Plante Horton has been described as one of the hottest NHL wives and is pretty obvious why! She is a Canadian model who has been featured in Playboy on a number of occasions: December, 2004 Coed of the week, Girls of Canada 2007 Calendar, and 100. Aside from Playboy modeling, she also worked in an online campaign as a "Virtual Bartender."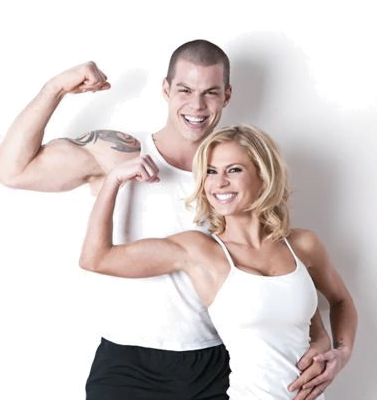 It's a good thing Boston Bruins hubby-Nathan Horton is not the jealous type! Tammy's spreads in Playboy issues include Girl Next Door, College Girls and Special Editions Nudes. Life is pretty sweet if you are Nathan Horton, the famous Bruins right wing and his former Playboy model tied the knot on July 7, 2007… Do they have something with number seven?? They've been spending Christmases together since 2005 in their natal Canada so it's safe to say they've been in a long time relationship.
But those days are long gone for Tammy who is now an NHL wife and mother of two little boys. The couple welcomed their first child, a baby boy born on July 2, 2008  named Dylan Jaxon Horton; and little Zachary Horton. Nathan's wife happens to be the great niece of former Canadian goalie, Jacques Plante, so this two ending up hitched was meant to be huh! Even though she is a mom of two, she still has a smoking figure, think she might be up for more modeling??
Tammy Horton was born on April 26, 1982 and this 5'5, green eyed blond and hubby make one great happy family. Go Bruins!
You can find her on Myspace here and see more pictures of gorgeous Tammy here.