Tess von Piekartz
Tess von Piekartz a stunning blonde is the lucky girl currently dating Marcel Kittel the  German Cyclist with team Argos Shimano won the first stage at the 2013 Tour de France and overtook Mark Cavendish at the line to win win the 12th stage and he continues to become a better cyclist with each year.
"As we say in Germany, good things come in three,"  Kittel said. "It was close. I don't know what to say. It was a real sprint today, that's why I'm so happy."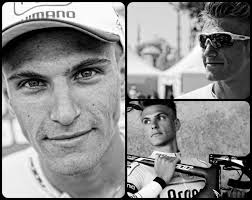 Tess von Piekartz's boyfriend Marcel Kittel was born on May 11th, 1988 in  Arnstadt, Germany , the same town Johann Sebastian Bach was born. Marcel and his brother were born with glorious Athletic genes his mom Frau Kittel a former elite athlete member of the East Germany Sportschule sports-school system like his father also a cyclist, is the person who Marcel still considers to be one of his biggest role models.
Kittel attended Pierre de Coubertin Secondary School where his parents and brother also attended, He joined his current team in 2011. Kittel won the 1st place in 7th stage la Vuelta Espana in 2011, 1st place in 1st and 4th stage Eneco Tour, and 1st place in Grote Scheldeprijs  in 2012.  He felt sick from a viral infection of the stomach and intestines during stage 2 at the Tour de France forcing him to withdraw from the tour.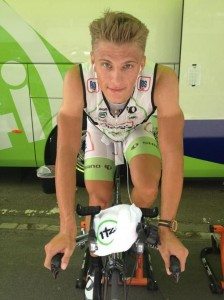 Marcel Kittel is consider one of the fastest cyclist on his team has also been named one of the promising cyclist in the world not to mention one of the hottest.
Apparently Kittel is not married but it doesn't mean he is available, his girlfriend is the lovely Tess von Piekartz. But before we talk about Tess, we heard about a girl name Kristin, he mentioned her during an interview a few years ago and had several photos of her on FB.
And the wait is over, ready to meet Kittel's GF Tess von Piekartz?
Tess von Piekartz is a professional volleyball player, she was born July 24, 1992 in Ootmarsum, Netherlands. Tess a passing volleyball athlete stands at 5'5″ she played for '65 Ootmarsum from 1997 to 2009, then from 2009-2011 with Pollux Oldenzaal and from 2011-2015 for USC Münster; she was member of the Dutch team that were runner-ups at the Dutch National Volleyball team. Tess von Piekartz attended at Saxion High School in Enschede and Saxion University.
Follow Tess on Twitter here and find him on Facebook here and visit his website here.