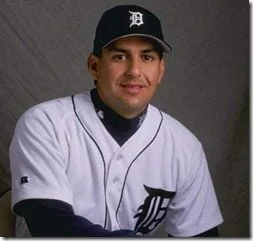 We are sadden by the news of the death of former MLB pitcher Frank Anthony Castillo. After two days of his disappearance, his body was found lifeless on late July 29. The sports star allegedly drowned and his body was recovered by divers from Bartlett Lake, Arizona. The 44-year-old was sailing with friends and family on July 28 and apparently felt like going for a swim but never came back to surface.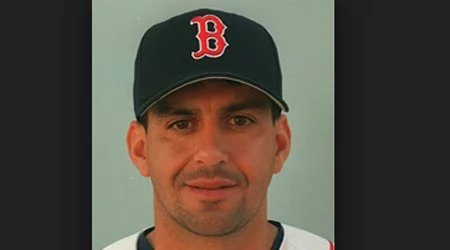 His family released a statement, saying
"he was a wonderful son, terrific brother, and an extraordinary father to his two beautiful girls. Everyone who knew Frank loved Frank. We are devastated by this loss. It is impossible to express in words the level of sadness we feel due to this tragedy. All of those who counted Frank as a personal friend, and to all those wonderful fans who cheered for him during his major league career, we genuinely appreciate your prayers and kind words during this extremely difficult time."
Frank is survived by his ex-wife Tracy Castillo, and two daughters. At the time of his death he was the current pitching coach for the Rookie League Mesa Cubs. Castillo was 22 years old when he broke into the big leagues on June 27, 1991, with the Chicago Cubs.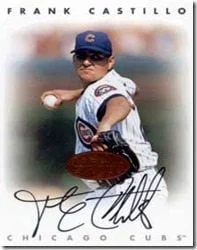 Frank A. Castillo had an 82-104 record in 13 major-league seasons. He pitched for the Chicago Cubs, Colorado, Detroit, Toronto, Boston and Florida from 1991 to 2005. The east wood high school graduate was drafted at age 18 by the Chicago Cubs in the 6th round of the 1987 amateur draft, he was signed June 5, 1987 and debuted June 27, 1991 at age 22.
His biggest moment as a Cub came on Sept. 25, 1995, when he was one pitch away from becoming the first Cub in 23 years to throw a no-hitter. Everyone there was going wild, and his former wife, Tracy, was constantly shown in the stands cheering him on. Unfortunately it appears Castillo and his former wife were always a private pair, there is not much info available on their relationship or even why they ended their marriage which produced the couple's two daughters.
His family in El Paso, Texas, say funeral arrangements are pending. Several of his former teammates have expressed their shock upon learning Castillo's sudden and tragic death; Brian McRae, his former Cubs teammate said
"You don't expect to see your teammates' name on the bottom scroll of ESPN saying he drowned at 44 years old. Frank was a quiet guy, didn't say a whole lot. I hung out with him a lot, so I knew him at a different level than some others.
Cubs manager Dale Sveum, a teammate of Castillo in the minors, said
"Obviously it was a bad accident at a lake probably close to my house," Sveum said. "He lived right over the hill to me. Great guy and he was a great teammate when I played with him. It was an unfortunate accident."
His final game before retiring was at age 36 back in May 26, 2005. Castillo lived in the Phoenix suburb of Scottsdale.
We'll keep on cheering on, down here for him, our prayers and thought go out to his loved ones.