Mary Keller
Mary Keller you have no idea how amazing is to finally meet you!! After so long without knowing if Chris Taylor had a girlfriend, Fabwags can exclusively confirm that Taylor is 100% head over heels with the lovely Ms. Keller!
Chris Taylor is as you all know a utility player for the Los Angeles Dodgers, this talented stud born and raised in Virginia Beach, Virginia, started his professional career with the Seattle Mariners back in 2014 when they selected him in the fifth round (161st overall) in the 2012 MLB draft.
Taylor eventually made his MLB debut with the Mariners on July 24, 2014. Prior to all of that, he played at Frank W. Cox High School and the University of Virginia.
Chris Taylor Family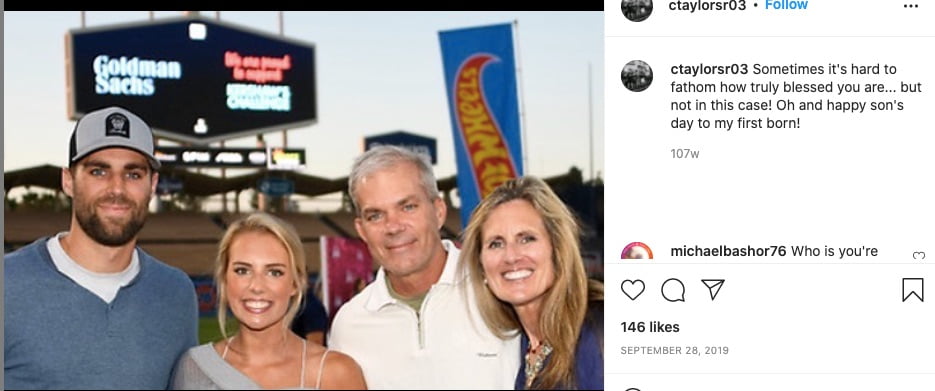 Chris Taylor was born in Virginia Beach, Virginia on August 29, 1990. Taylor is the son of Mary  Beth and Chris Taylor, also proud parents to Chris' beautiful sister Noel Taylor.
Chris Taylor's dad is a former wrestler at Virginia Tech University and his grandfather Armand was also a member of the wrestling team at Virginia Tech.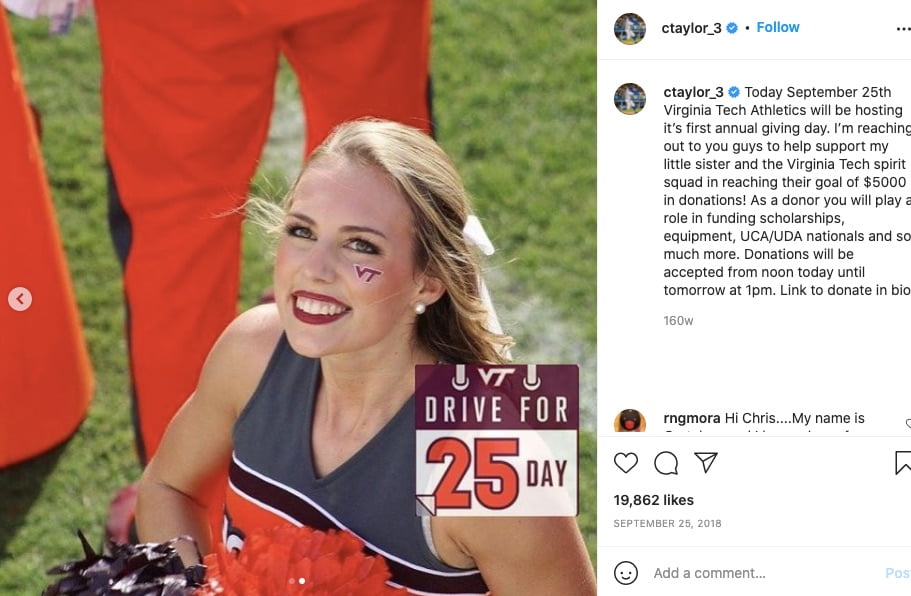 Noel Taylor a former cheerleader at Virginia Tech graduated with a Bachelor of Arts in Public relations and image management in 2020. Noel works as a support solutions representative at Mythics in Virginia Beach. Before that, Noel was a social media intern at Studio I Do Brides and waited tables at The Back Deck. Noel is dating fellow Virginia Tech grad, Spencer Estep.
Chris Taylor MLB Career
Chris Taylors selected Chris Taylor in the 5th round (161st overall) during the 2012 MLB draft. Taylor started his career playing with the Class A-Advanced California League the High Desert Mavericks.
He later played with the Jackson Generals, the Peoria Javelinas of the Arizona Fall League, the Tacoma Rainers
In 2014, Chris was invited by the Mariners to their spring training; he was subsequently promoted to their roster on July 24, he made his MLB debut that same day against the Baltimore Orioles.
The Seattle Mariners traded Chris Taylor to the Los Angeles Dodgers on July 19, 2016.
Taylor recorded his first home run with the Dodgers on July 15, 2016.
In 2017, The Dodgers assigned him to Oklahoma City.
He re-joined the Dodgers on April 19.
Chris Taylor was voted the 2017 NLCS Most Valuable Player.
Taylor and the Dodgers won the 2020 World Series.
He was selected to the All-Star Game in July 2021.
Chris Taylor Net Worth
As of October 2021, Chris Taylor's net worth has been estimated at $3 million. He agreed to a contract extension with the Dodgers in February 2020, earning a base salary of $6,700,000 annually.
Chris Taylor Contract & Salary
Chris Taylor's current contract with the Los Angeles Dodgers is worth $13.4 million for two years. As previously noted his annual salary is $6,700,000.
Chris Taylor signed with the Mariners in 2012, agreeing to a signing bonus of $500,000.
Chris Taylor initially joined the Dodgers on a one-year, $535,000 contract.
Who is Chris Taylor's Girlfriend?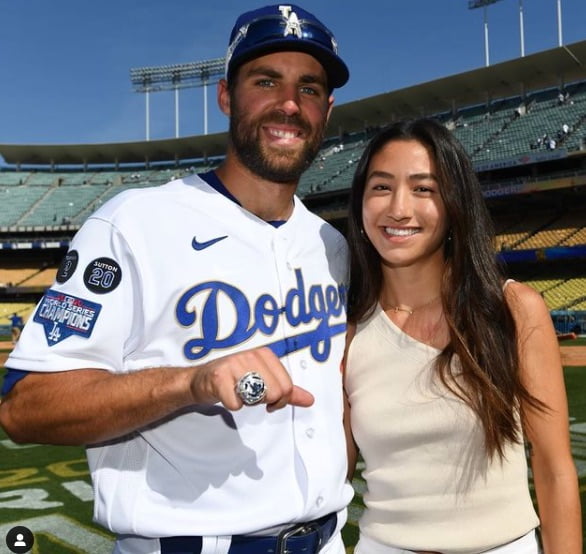 For so long Chris Taylor seemed to be single, but the truth was that he wasn't single, he was just pretty good at keeping his personal life out of the public eye, but now we finally got to know this lovely young gal, Mary Keller!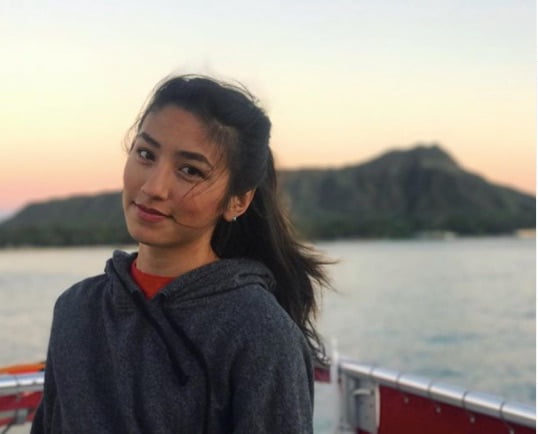 Mary Keller
Mary Keller is one of the two beautiful daughters of Bruce and Cynthia Ichiriu Keller; both dentists at Kaneohe Family Dental Care in Hawaii. Mary's cool parents consider top dentists by  Honolulu Mag opened their clinic in 1984.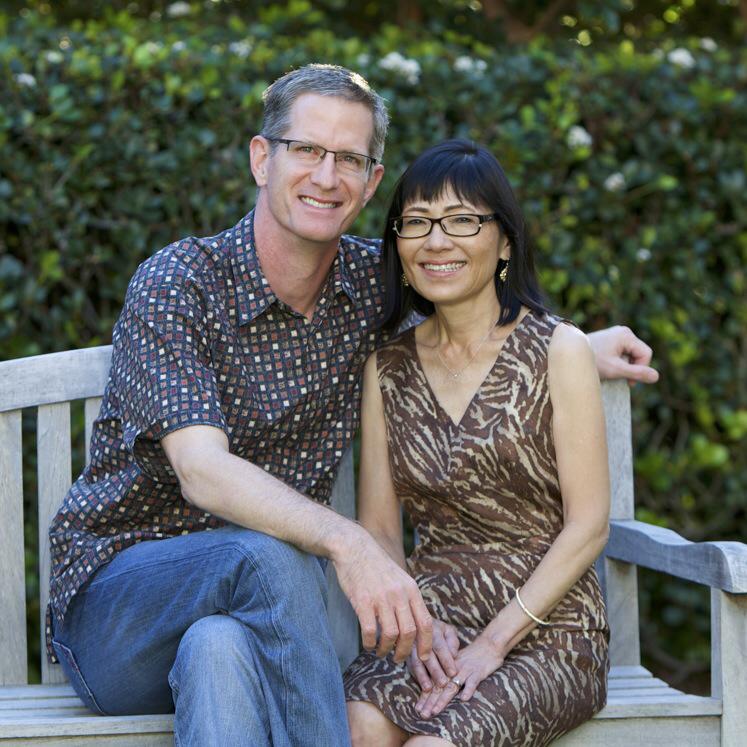 Mary's big sister Laura Jean, is a top-notch violinist with the San Francisco Valet; Laura studied at New England Conservatory of Music (Bachelor of Music) and Yale University (Master of Music).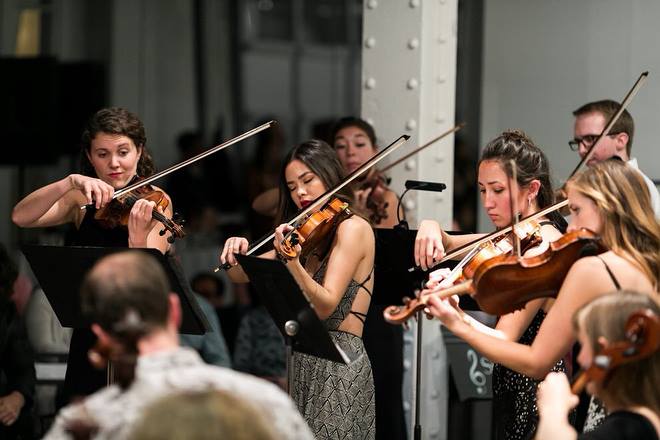 Prior to joining the San Francisco Ballet; she played with the Hawaii Symphony Orchestra, East Bay Center for Performing Arts, San Francisco Opera, and the San Francisco Symphony.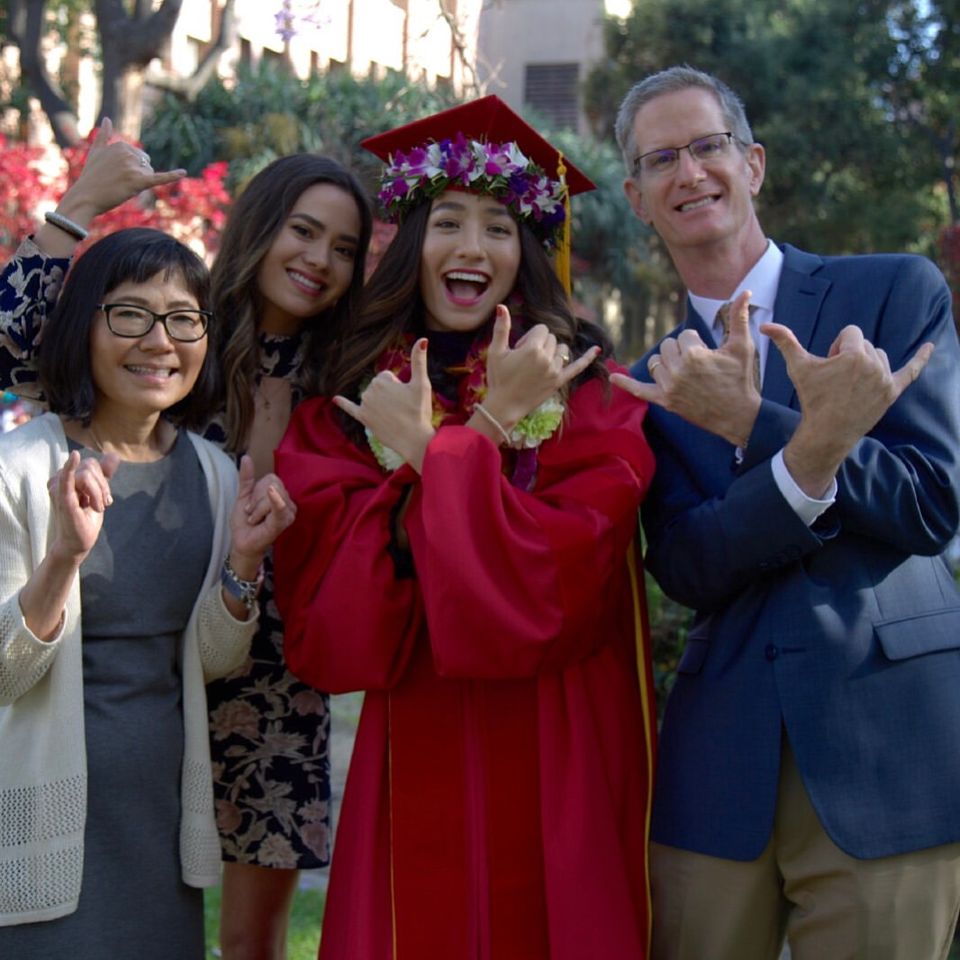 Chris Taylor's better half Mary graduated in 2020, from Punahou School; in 2013, graduated with a Bachelor of Arts in Psychology from Columbia University in New York and received her J.D. from the University of Southern California in 2017.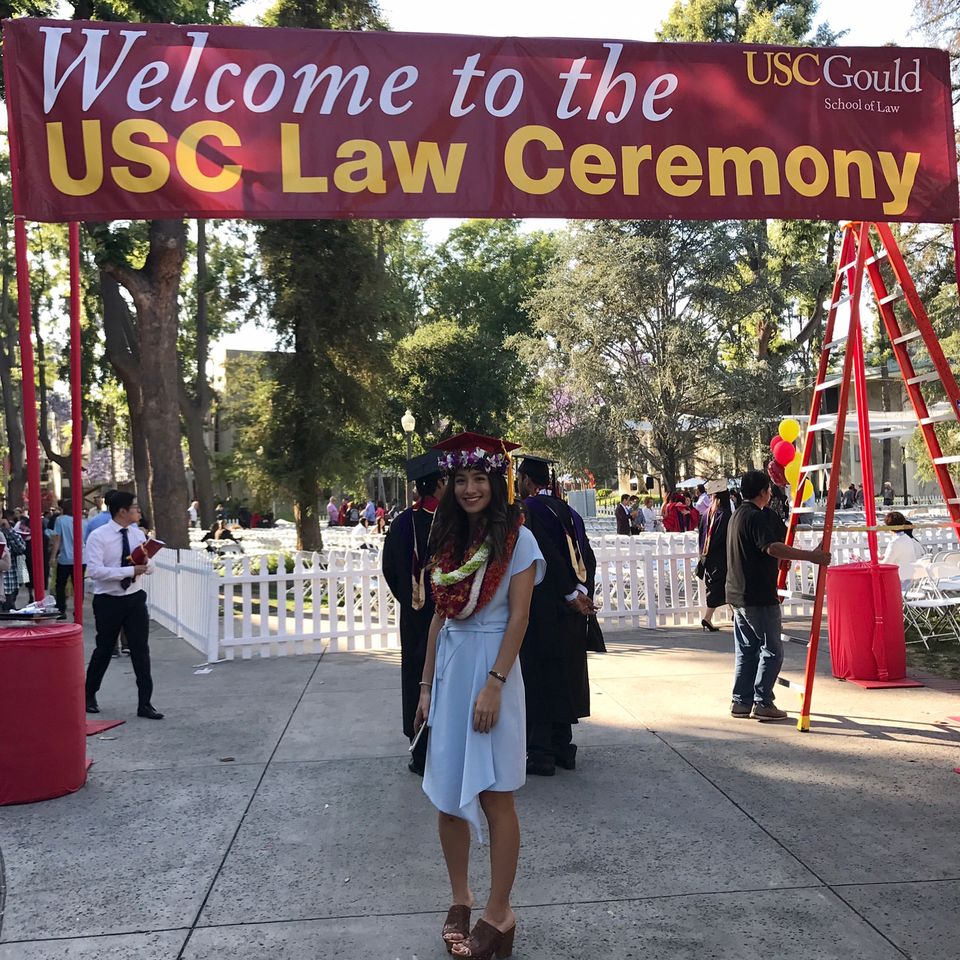 Mary worked for Leslie Kobayashi at the United States District Court for the District of Hawaii in 2015; later on, was a civil litigation attorney at LTL Attorney in Los Angeles and nowadays is a media and entertainment associate for Russ, August & Kabat.
On June 13, 2021, Chris Taylor and his GF Mary Keller added their pup Charlotte to their family. Little Charlotte joined their other dog, Hendrix!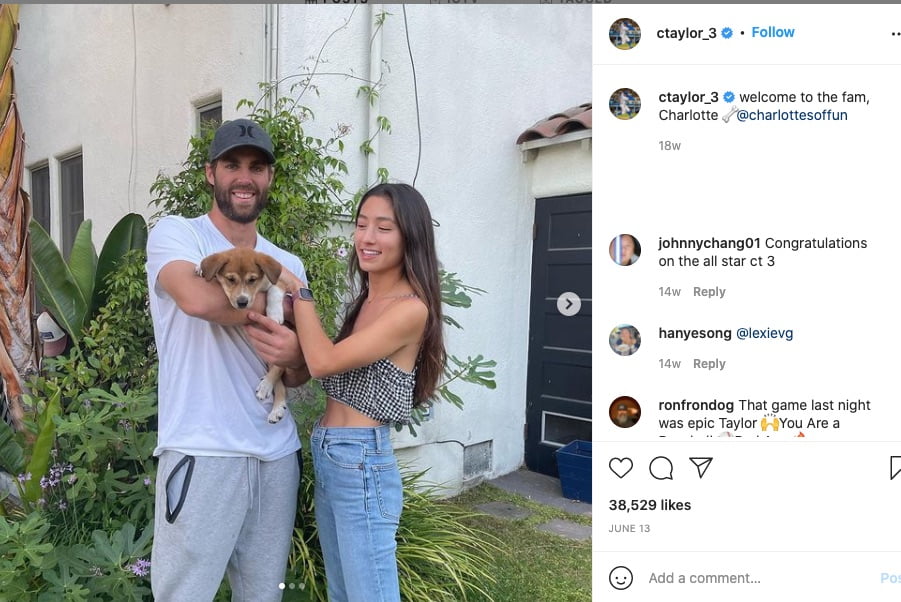 You can find this smarty beauty on Instagram here.
Read: Meet Trey Mancini Girlfriend Sara Perlman