Barbara Farmer
Barbara Farmer is the longtime wife of MLB broadcaster and former all-star player, Ed Farmer -known for his career wit the Chicago White Sox.
Barbara's longtime husband is said to have died of kidney disease on Wednesday night in Los Angeles. He was 70. Her husband spent 2 seasons pitching for the White Sox during an 11-year major-league baseball career and, for almost 30 years, was a radio announcer for the team.
Edward Joseph Farmer, a native of Evergreen Park, Illinois, and a graduate of St. Rita High on Chicago's South Side, was 30-43 with a 4.30 ERA and 75 saves while pitching for eight teams over 11 seasons. He was an All-Star for the White Sox in 1980, when he saved 30 games, then a club record.
Farmer joined Chicago's radio booth on a part-time basis in 1991 and completed his 29th season last year.
He is survived by wife Barbara Farmer and one adult daughter. Barbara is the mother of the couple's only child, daughter Shanda. The couple shared a home in Calabasas, Calif.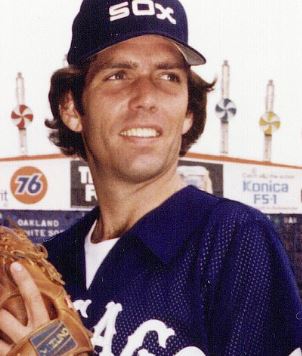 Barbara Farmer, his wife of many years is credited with supporting her husband to follow his playing career dreams. According to the Chicago Tribune, Barbara Farmer was the one who encouraged Ed to continue his career back in 1976; at the time Ed was out of the game and might have resigned himself to life without baseball if not for Barbara Farmer.
She was also there for him when in 1977, he was struck by a car while he was out training on his bicycle.
Then in 1990, Barbara also stuck with him after he was diagnosed with polycystic kidney disease.
At the time her major leaguer husband was in such bad shape that he started to put everything in Barbara's name. He even thought about leaving his wife and daughter to spare them from what was coming, but he didn't. Her husband was told by doctors he was in renal failure and that he would need a transplant and fast. Luckily, Ed's brother, Tom was a perfect match and the successful transplant surgery took place in 1991.
During an interview reminiscing about those tough times he said "Now here I am, 20 years have passed, and I'm with my wife and daughter, the two best people I've ever known in my life, and it's all because of Tom."