Dawn Staley
Meet Dawn Staley; the former WNBA basketball player and the current head coach of the South Carolina Gamecocks women's team as well as of USA National Team. Prior to her draft selection, Dawn played college basketball for the Virginia Cavaliers Women's team at the University of Virginia in Charlottesville.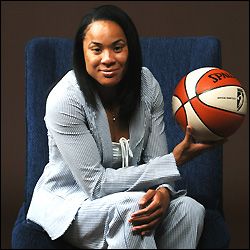 Pin
Coach Staley was born in Philadelphia on May 4, 1970. She graduated from Murrell Dobbins Tech High School and subsequently from the University of Virginia.
After college she played  in Spain, Brazil, Tarbes, Italy, and France. The Charlotte Sting selected her in the first round (9th overall), in the 1999 WNBA Draft. With the USA National team, she won several gold medals at the 1996 Olympics in Atlanta, Sydney in 2000 and Athens in 2004.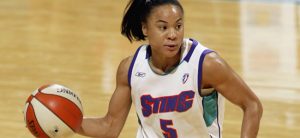 After her retirement in 2006, Temple University hired her as their head coach and eventually by South Carolina.
Surely coach Staley's career is quite impressive, but wouldn't you rather to know about her personal life? Is Dawn Stanley married? Does she have a boyfriend? Or maybe she is gay? Girlfriend or wife?
There hasn't been any confirmation from coach Stanley that she is gay or married or has a boyfriend whatsoever. 
Dawn Staley and the South Carolina Gamecocks played against Geno Auriemma, Paige Bueckers, and the UConn Huskies for the NCAA Women's Championship Title on April 3, 2022.