Conor Daly
Conor Daly the 25-year-old driver from Indiana currently on A. J. Foyt Enterprises team is not only a talented racer in the Verizon Indycar Series, he's also a total hunk! Is he on or off the market?
Being both a popular driver and a good looking young man, is not something you see every day but just ask Conor Daly who has been blessed with both success on the track and some great looking genes. That just makes us wonder, what else could he possibly need in his life besides than racing glory and a decent bank account?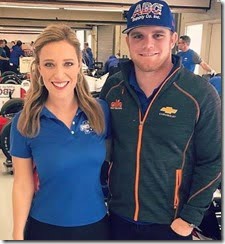 That's right, he needs the the right lady. However, it appears the blue eyed, blonde is currently more focused on his career as he appears to be single.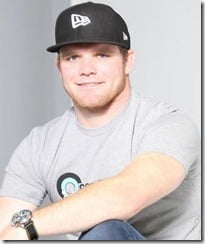 Daly was born December 15, 1991 in Noblesville, Indiana. He decided to follow on the footsteps of his professional race car driver father, Derek Daly, his mother is Beth Boles –an accomplished jet ski racer.
Conor's brothers are Colin and Christian Daly. He has a younger half brother Carter Boles –from his mother's marriage to Doug Boles –president of Indianapolis Motor Speedway.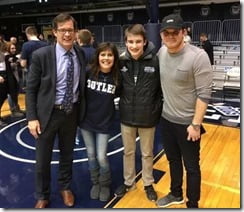 Conor who began to compete in karting at age 10, proved to be a talented driver when in 2006 he he won the World Karting Association Grand Nationals. The following year he transitioned to car racing and began racing cars full-time in 2008 in the Skip Barber National Championship, winning first place with 5 wins in 14 races, and Formula Ford.
He has been making headlines every year since. In 2009 he finished 3rd in the Formula Star Mazda championship but in 2010, Conor had a record setting year as he swept the Formula Star Mazda championship with seven wins (record), nine pole positions (record) and twelve podium finishes (record), most laps led (record), largest winning points margin in 23 year history of championship.
From 2011-2013, Conor competed in the European Formula One support series, GP3. In 2014 he competed in Daytona while in 2015 he made his Verizon Indycar debut. Last year he competed for Dale Coyne Racing.
We are positive that Conor finding himself a nice-looking lady is just a matter of time.
Find him on Instagram here.