Anna Azovskaya
Meet Anna Azovskaya; the no proud mother of Russian MMA fighter, Viktor Kichigin also known as "The Lion of Pyatigorsk." This mother-son relationship is one to surprise you. Meet below Anna Azovskaya.
Anna Azovskaya happens to be her son's trainer and she is so into her son's career that she was too upset on his latest bout that she kind of lost it. The trainer mom was caught on video slapping Viktor just moments after he had been knot out during a beatdown from Ruslan Yamanbae at Fight Nights Global 67 in Yekaterinburg, Russia.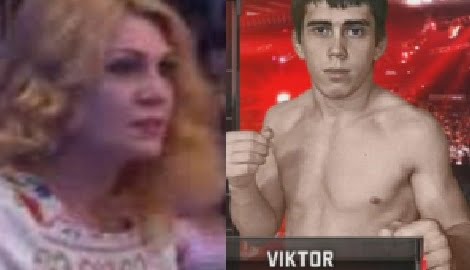 During the beatdown, Anna Azovskaya could be seen jumping up and down; clearly upset for her son's poor performance.
Usually we'll tell you about how the lovely moms of professional athletes; often gush about their children and express just how proud they are of their offspring.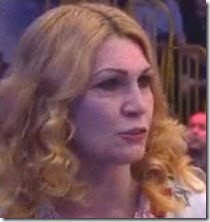 Did she have to hop in the octagon and scream profanities in his face before slapping him a handful of times? She probably could've waited for cameras to be off to do that. Instead, the mom who's clearly a fearless lady; chose to humiliate him in front of thousands of people at his lowest moment.
Anna Azovskaya is the mother of three sons including Viktor who is a featherweight fighter and her youngest child. His older brothers are Georgiy and Grigoriy and are also MMA fighters trained by their blonde mother.
According to deadspin, Anna Azovskaya's husband and the boys' father, died in one of the wars in the Caucasus Mountains.