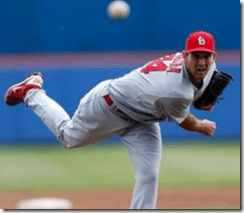 22-year-old hunky Cardinals pitcher Michael Wacha who was selected in the 1st round of the 2012 First-Year Player Draft, 19th overall and signing announced June 14, 2012 has a big night ahead! Michael will be pitching game Six of the NLCS.
Wacha will go up against Los Angeles Dodgers Clayton Kershaw and everyone will be watching closely! That might include his girlfriend! Who if is out there must be a pretty looking girl.
We are not quite sure if Michael Wacha has a girlfriend or if he is currently dating someone? He made his Major League début back in May so he hasn't been in the radar for long but being raised a good all Texan boy we think his taste in girls must be the same as him, good all clean cut, nice girls.
On his Facebook page he does have a few pictures with different girls but nothing implying something further than a friendship.
We assume all this girls are all highs school friends or fans and he is just so nice that he wouldn't deny them a picture. Wacha who was born July 1, 1991 and stand at 6′ 6″ weighting 210 pounds, studied at Pleasant Grove High School in Texarkana, Texas. He is the second of four children.
Just a few months ago Michael was visiting patients at St. Jude Children's Research Hospital in Menphis so we know already he has a good heart and head over his shoulders, his girl would be so proud of him.
Below we can see more of his pictures with friends.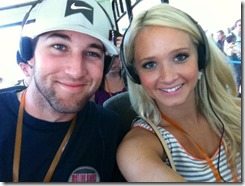 In the meantime he looks like a private, fun obviously skillful guy who is currently living the dream and has no time for any distractions?
He currently lives in College Station, Texas; any girls interested?
Find him on Facebook here and twitter here.