Sobeida Luna
Sobeida Luna is the proud mother of professional baseball player Willy Adames; currently an infielder for the Tampa Bay Rays.
Sobeida's MLB player son, made his debut two years ago in 2018 with the Tampa Bay Rays.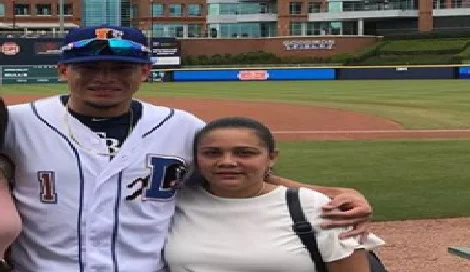 Sobeida gave birth to her first child, Willy Rafael Luna Adames on September 2, 1995; in Santiago, Dominican Republic.
Willy signed with the MLB's Detroit Tigers as an international free agent in 2012. He was traded to the Rays in 2014.
He was selected to the World Team of the 2016 All-Star Futures Game. He was named by MLB.com as the top prospect in the Rays' farm system each season from 2015-2017.
He earned his first major league hit on the same day as his major league debut in May 2018.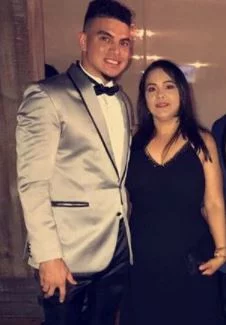 Willy has credited his entire family for being in the big leagues, saying during rough times he wanted to come back home but his family kept pushing him, among them, his mom, Mrs. Sobeida Luna. Willy himself revealed the two talk every day and are connected through FaceTime.
When Willy finally made it to the big leagues in 2018, Sobeida Luna cried happy tears seeing how her son had reached his dream.
Sobeida Luna and her son have a special relationship, the Dominican native is one of those nurturing Latinas who are typically devoted to that maternal role and taking pride as the only experts in their children's caregiving.
Luna is no exception, her influence in Willy can be felt when the 25-year-old talks about the lessons he has learned from his beloved mother.
In an article highlighting mother's day, Willy spoke about his mom and said
"My mom is a really humble person," "She always taught me that you have to treat people with respect, especially older people. She taught us to be really simple and not fall in love with materialistic things."
Even for quarantine this mother-son duo, couldn't be stopped as Willy revealed how much he loves his mother's food and that it was Sobeida Luna who got him through meal prepping during his quarantine.
"My mom's food is the best there is," "I cook with her on the phone. I can do it by myself, but at first it was my mom that would help me with everything."
Sobeida Luna and her husband, are also parents to Willy' sister, Níxzali Adames Luna.
Find Sobeida Luna on Instagram here.