Christine Veen
Meet the lovely Mrs. Christine Franks! She is the beautiful and caring mother of baseball outfielder Zac Veen, the 18-year-old Port Orange resident is considered a top prospect for the 2020 MLB Draft.
Growing up, many thought he didn't have what it. takes to become a great baseball player, but he sure proved they were dead wrong!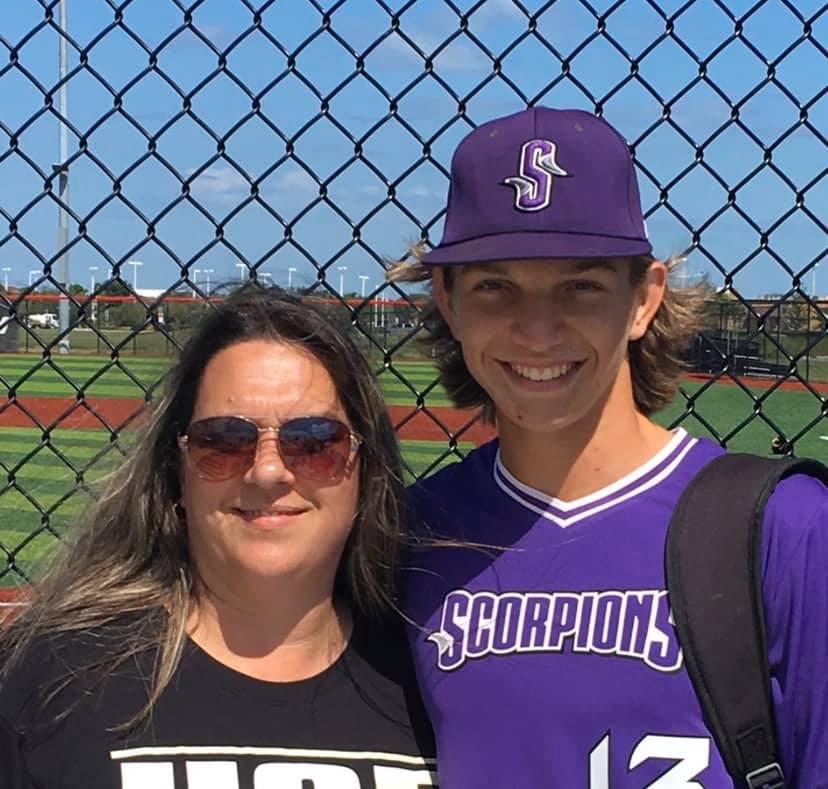 "I love being doubted," Veen said. "And I love proving people wrong. So that's kind of where my head was at. I trust my game and I trust myself on the bases and my speed."
Youn Zac born Zachary Richard Veen on December 12, 2001, graduated this year from Spruce Creek High School in Port Orange, Florida, and committed to play at the University of Florida last November.
He became The Daytona Beach News-Journal Baseball Player of the Year in 2019 and 2018 PG WWBA Underclass World Championship MVP
Zac's parents are Mr. Richzard Harold Veen, 51, and Christine Elizabeth Franks, born on December 10, 1976.
In addition to Zac, Ric Veen and Chrissy have one more son, Trevor Veen, who like his big bro, plays baseball.
Christine aka Chrissy Franks attended Spruce Creek High School;  she has been working for the Maxton Group since 2001.
We could be wrong, but it seems Cristine and Richard Veen are no longer married; she uses her maiden name and her relationship status on Facebook says she is single. Chrissy Franks resides in Port Orange, FL.
You can follow this beautiful momma on Twitter here.  Zac's pops, Rick Veen is also on Twitter, you can follow this proud dad here.