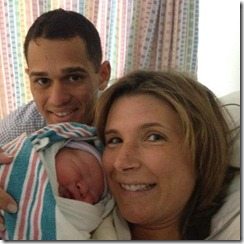 Abby Castellano is Javier Castellano's wife, she grew up with racing, so she knows well what this kind of life is like. Still, there are challenges.
Abby Castellano is the daughter of Terry Meyocks, the national manager of the Jockeys' Guild and previous president of the New York Racing Association. She also was thankful for facts of the sport inward bound nuptials.
Abby said:
It was very helpful to me since I know what the jockeys go through, and the ups and downs of their business. I kind of had an inside track to that.
Abby said:
The start of the race seems like the most likely spot for an injury if (the horses) take a wrong step or leap up and unseat the rider. Sometimes the turns, too; they take a bad step.
She has to deal with the opportunity of their husbands being badly injured.
Abby said.
I don't think anything can prepare you for that. You don't want to see it, but you know the possibility exists.
Abby said she does talk racing with Javier when he gets home.
Abby said.
I like to know what horses he liked riding and how he felt, but he's too busy usually for us to talk during the day.
Abby, also has kids to be concerned of. She and Javier have daughters Kayla and Sienna. She says her husband tries to make the most of his time with the kids.
Abby said.
(Javier) is always trying to do something with them when he gets the chance. It's tougher up here since it's six days a week and he has to be there in the mornings on Tuesdays.
See more from Abby here.