Alexandra Cooper
Meet the lovely Alexandra Cooper; she is the gorgeous girlfriend of MLB star, Noah Syndergaard –who is a starting pitcher for the New York Mets.
Alexandra's MLB stud is perhaps as good looking as she is, can you imagine the kids these two could have! Alright let's not get carried away, Alexandra Copper is way hotter.
Noah Seth Syndergaard was born August 29, 1992, the son of Brad and Heidi Syndergaard. Noah first committed to Dallas Baptist University but elected to sign with the Toronto Blue Jays after high school instead.
He debuted with the New York Mets in 2015 helping the team reach the World Series.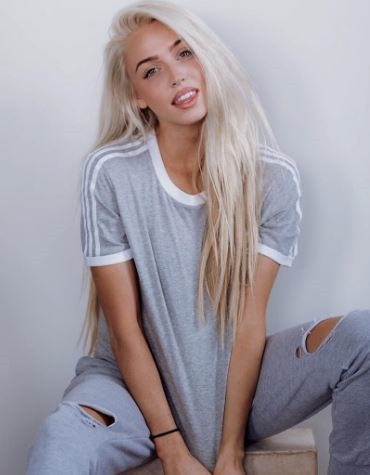 Pin
Continuing with the Alexandra Cooper; the two are believed to be in the early stages of the relationship as Syndergaard was rumored to be seeing New Jersey native Ellen Kraemer last season.
That's all in the past now so let's make some room for pretty miss Cooper.
Alexandra Cooper is certainly not shy. The two attended a Knicks game and the blonde was spotted getting cozy in the front row with Syndergaard, playing with his signature blond locks and enjoying some PDA; and the same thing at a Rangers game, see them in the video below.
If you take a look at her Instagram, the social media model comes to mind, but in fact, Cooper is a former college athlete.
Alexandra Cooper was born Aug. 21, 1994. She is one of three children born to Bryan and Laurie Cooper. Her siblings are sister, Kathryn, and brother, Grant.
She attended Boston University where she used to be on the soccer team. Alexandra subsequently attended the College of General Studies.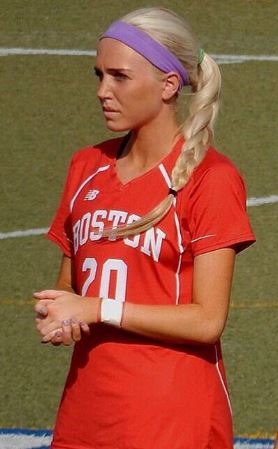 Pin
According to her Terriers profile, Alexandra Cooper served as co-captain as a senior. She led the team to four MCT Championships and won the Prep-A title all four seasons. She also earned All-Prep First Team and All-area First Team honors as a junior and a senior.
Prior to Boston, The Newtown, Pennsylvania native attended Pennington high school.
According to her LinkedIn, Cooper works as a sports intern at Whdh Channel 7.  However, it looks like these two are no longer an item, what do you think?