Alexandra Cooper
Meet the lovely Alexandra Cooper; she is the gorgeous girlfriend of MLB star Noah Syndergaard –who is a starting pitcher for the Philadelphia Phillies. Syndergaard previously played for the New York Mets and the Los Angeles Angels.
Alexandra's MLB stud is perhaps as good-looking as she is. Can you imagine the kids these two could have? Let's not get carried away; Alexandra Copper is way hotter.
Noah Syndergaard Parents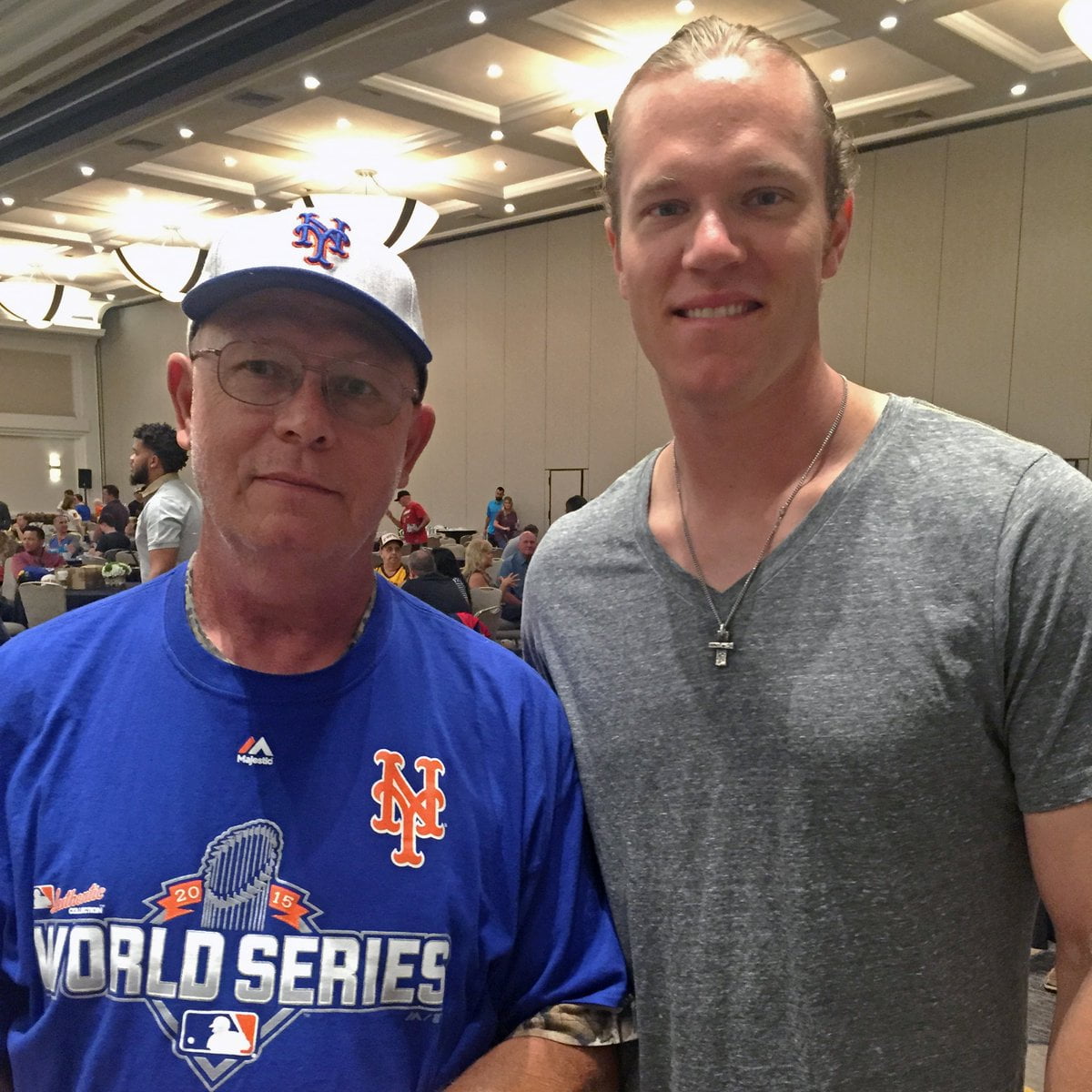 Noah Seth Syndergaard was born on August 29, 1992, the son of Brad and Heidi Syndergaard. Brad Syndergaard from McKinney, Texas, who graduated from Sioux Valley High School, was a horse breeder.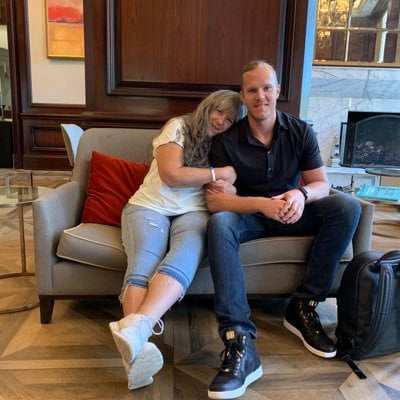 Heidi Syndergaard graduated in 1980 from Texas Tech University; She joined Abbott in 1988, first as a customer care solutions manager and later as an IACC Tech Ops Manager.
Noah Syndergaard MLB Career
Noah first committed to Dallas Baptist University but choose to sign with the Toronto Blue Jays after they drafted him in the first round (38th overall) during the 2010 MLB draft.
Syndergaard signed a $600,000 signing bonus with the Blue Jays.
Toronto assigned him to the Rookie-level Gulf Coast League Blue Jays.
He played with the Bluefield Blue Jays of the Appalachian League during the 2011 season.
He was later promoted to the Class A Short Season Vancouver Canadians.
December 17, 2012, the Toronto Blue Jays traded Syndergaard to the New York Mets.
He debuted with the New York Mets on May 12, 2015, against the Chicago Cubs.
Syndergaard struggled with a series of injuries during the 2016-17, 18, and 19 seasons.
He underwent Tonny John Surgery on March 27, 2020.
On December 22, 2020, Syndergaard signed a contract with the New York Mets.
Syndergaard signed a deal with the Los Angeles Angels on November 17, 2021.
The Los Angeles Angels traded Noah Syndergaard to the Philadelphia Phillies on August 2, 2022.
Noah Syndergaard Contract and Salary
Noah Syndergaard's salary is $21 million. He signed a one-year, $21 million deal with the Los Angeles Angels on November 17, 2021.
Noah Syndergaard Net Worth
According to records online, Noah Syndergaard's net worth has been estimated at $15 million.
Related Story: Alec Bohm GF Jacque Darby 
Noah Syndergaard Girlfriend
Continuing with Alexandra Cooper, the two are believed to be in the early stages of the relationship, as Syndergaard was rumored to be seeing New Jersey native Ellen Kraemer last season.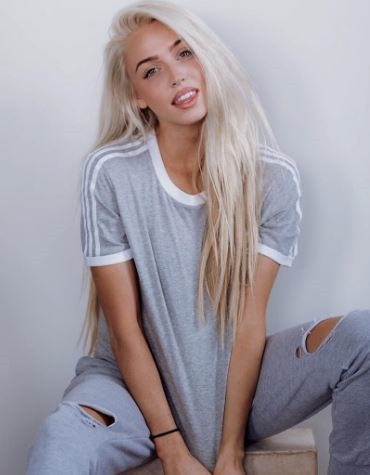 Alexandra Cooper
Alexandra Cooper is certainly not shy. The two attended a Knicks game and the blonde was spotted getting cozy in the front row with Syndergaard, playing with his signature blond locks and enjoying some PDA; and the same thing at a Rangers game, see them in the video below.
If you take a look at her Instagram, the social media model comes to mind, but in fact, Cooper is a former college athlete.
Alexandra Cooper was born Aug. 21, 1994. She is one of three children born to Bryan and Laurie Cooper. Her siblings are sister, Kathryn, and brother, Grant.
She attended Boston University where she used to be on the soccer team. Alexandra subsequently attended the College of General Studies.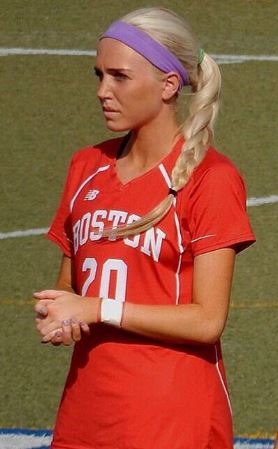 According to her Terriers profile, Alexandra Cooper served as co-captain as a senior. She led the team to four MCT Championships and won the Prep-A title all four seasons. She also earned All-Prep First Team and All-area First Team honors as a junior and a senior.
Before Boston, The Newtown, Pennsylvania native attended Pennington high school.
According to her LinkedIn, Cooper works as a sports intern at Whdh Channel 7.  However, these two are no longer an item; what do you think?