Jennifer Corral
Jennifer Corral is the lovely wife of Olympian beach volleyball champ, Phil Dalhausser.
Her hubby along with his partner, Nick Lucena; dominated their first match of the men's Olympic beach volleyball tournament on Sunday.
Which is really not a big surprise for "the thin beast" Dalhausser. He was born January 26, 1980 in Switzerland but was raised in California. He is returning to his third Olympic Games.
Dalhausser made his professional beach volleyball debut in 2004 alongside partner Nick Lucena. The pair split after the 2005 season but reunited in 2015. They enter the Rio Olympic beach volleyball tournament as the third seeded team.
Dalhausser and his then-partner Todd Rogers won gold in their Olympic debut at the Beijing Games. The pair returned to the London Games but placed ninth after losing in the Round of 16 to Italy's Nicolai/Lupo.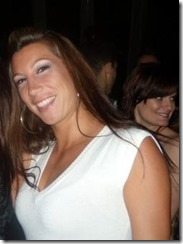 Dalhausser, just like his partner, Lucena is also married to a fellow beach volleyball athlete and California native, Jennifer Corral. Read more about her in her top five facts. Jennifer Corral became Jennifer Dalhausser on October 16, 2011.
1. They are the parents of two young children, a daughter Sofia and a son, Sebastian.
2. Jennifer Corral played collegiately at Ventura College.
3. while at Tennessee State, Corral was selected honorable mention all-Ohio Valley Conference as a junior.
4. In high school Jennifer Corral was team captain and MVP both as a junior and senior.
5. She participated in a number of AVP tournaments but appears to be inactive as of 2012.