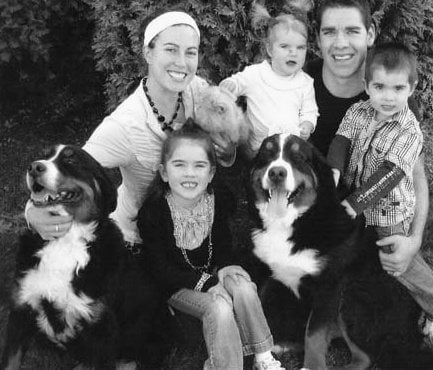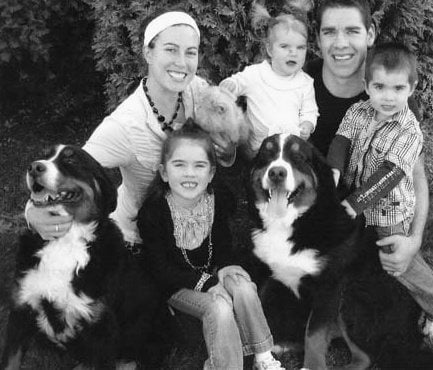 Carole Lyne Dupuis is a stand out hockey wife. She is married to Pittsburg Penguin's forward Pascal Dupuis. Her comment about Pascal pulling his own tooth out during a game a few days ago? "He probably shouldn't do that." Very cool Ms. Dupuis.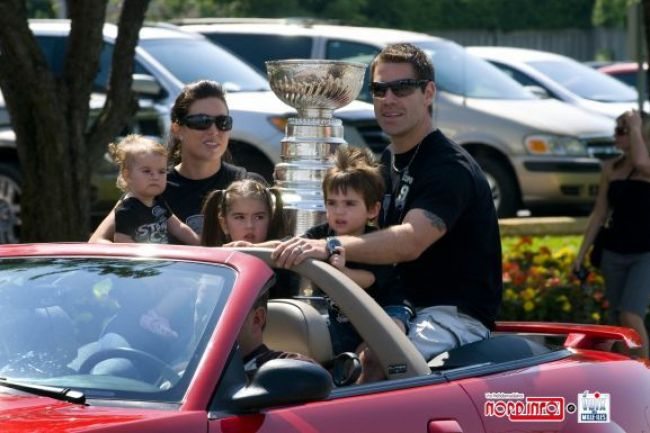 Carole and Pascal have four children, Maeva born in 2004, son Kody born February 9,2006, both born in St. Paul, daughter Zoe born on march 24, 2008 in Atlanta and little Lola, born in Pittsburgh on November 3, 2010. Happy Birthday Lola!
During the off season, the reside in Blainville, Quebec, where the family usually speak English at home and French around friends and family. While living in Pittsburg, which they consider home, they speak English almost all the time.This is where the children go to school and where daddy works.
Carole loves life in Pittsburg. When Pascal was about to become a free agent in July, he consulted his wife who told him "Play where you want to play but know that this is where we want to be." Once he was signed for another four yars, the whole family was really happy. Including their two dogs and a cat!
In an interview, Pascal talked about his family and the hectic schedules  they have to follow. "This morning we had to get the eldest one on the bus, the youngest to daycare, another to the doctor. It's intense, but having a great wife makes it a lot easier. Basically she has five kids, including myself."
This family is an ideal family, very united and supportive of each other. Some people it seems can have it all.