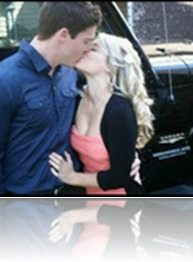 Ice hockey center Andrew Shaw, who plays for the NHL's Chicago Blackhawks, had the game-winning of the 2013 Stanley Cup Finals, giving his team a 4-3 triple-overtime victory over the Boston Bruins.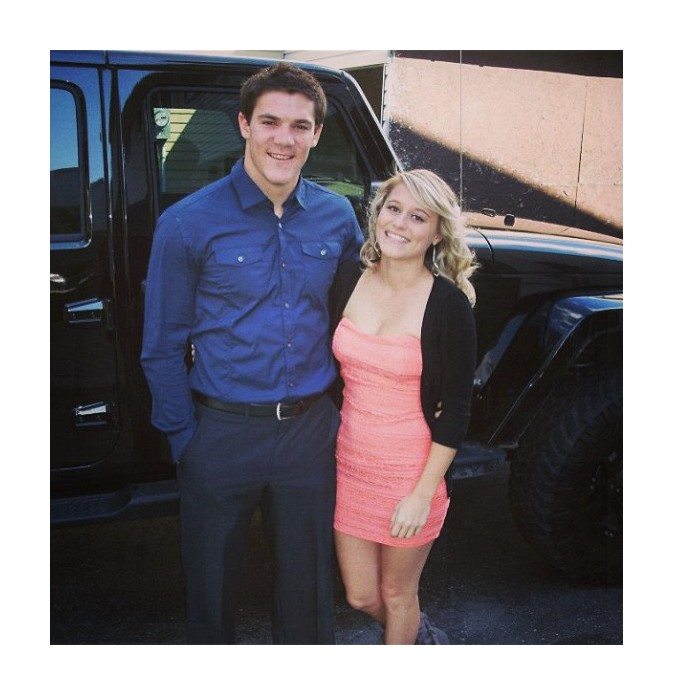 The third-line right wing Andrew Shaw is dating gorgeous blonde Chaunette Boulerice, and as she says on her Twitter account "blondes have more fun". The couple lives together.
"I came here in January a year ago and it's been amazing. I live with my girlfriend downtown; we go to restaurants and people are really into hockey… Growing up in Canada, the way people love hockey there, it's like that here," Andrew said.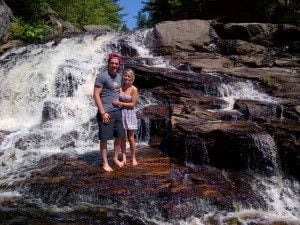 Yesterday, Chaunette tweeted:
Chaunette Boulerice @Chaunetteb
Woooooo !!! That"s my boy !!! @shawz15er #loveyou #
Chaunette Boulerice  from North Bay, Ontario currently in Belleville, Canada, she studied at Durham College in Oshawa, Ontario, Canada and Nicholson Catholic College in Belleville. Chaunette works at the Swiss Chalet in Ontario.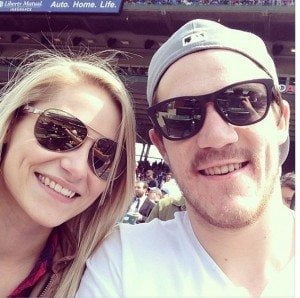 We don´t know too much about Chaunette or when they started dating, but we do know they make a cute couple and we wish them the best.
Follow Andrew Shaw's pretty gal  Chaunette Boulerice on Twitter here