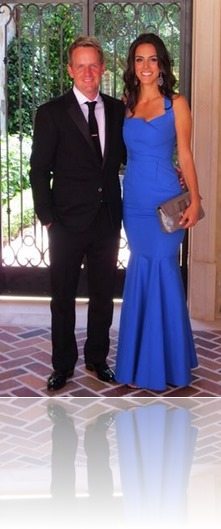 We adore all Sports WAGs, and we must admit that Luke Donald's pretty wife Diane Donald's exquisite looks are just breath taking she is a stunner!!!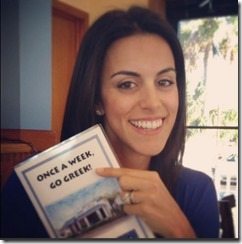 30-year-old Mrs. Diane E.  Antonopoulos Donald's exotic looks comes from her Greek genes, she was born on October 06, 1982 to George and Elizabeth Antonopolulos. She has one younger sister Christina, 26.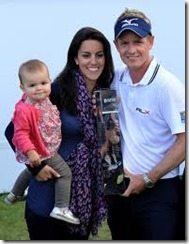 Diane and Luke met in the late 90's while they attended at Northwestern University in Evanstown, Illinois where Diane studied Psychology. They pretty couple got engaged in June, 2006 and got married on June 24th, 2007 in Greece.
Diane gave birth to their first child, daughter Ella Georgina on February 25, 2009;  their second daughter Sophia Ann was born on November 11, 2011, just four days after her father in-law Colin Donald passed away.
Luke, Diane and their two beautiful princesses live in Evanstown, Illinois. You can follow Diane Donald on Twitter here