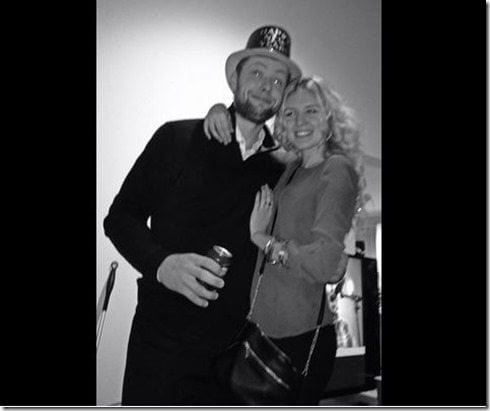 Alright, so we thought telling you about Courtney Fischer, she is currently dating 25-year-old Canadian Hockey player and Defenseman for the Los Angeles Kings Hockey Club, Jake Muzzin.
We actually were about to give up since pretty much nothing is known about her not even tons of pictures of the couple as we would expect, other than online sources saying they are a couple. Plus a misspell on her name from Fisher to Fischer might have done the trick too!
Alright so she is also from Canada and she is very pretty, she definitely fits the girlfriend type of a NHL player. A little background on her man says, he is originally from Woodstock, ON, CAN. Herr NHL guy was drafted 141st overall in the 2007 NHL Entry Draft by the Pittsburgh Penguins. He was Unsigned by the Penguins from the Sault Ste. Marie Greyhounds of the Ontario Hockey League, Muzzin later signed as a free agent to a three-year entry level contract with the Los Angeles Kings on January 4, 2010. And on Monday he showed why he has stuck around. Thanks to his goal and an assist the Defensemen along with Drew Doughty lead the Los Angeles Kings to a 5-2 win over the Chicago Blackhawks in Game 4 of the Western Conference Final.
But getting back to his personal life, Muzzin is a man of a few words and is not sharing much about his gorgeous girl.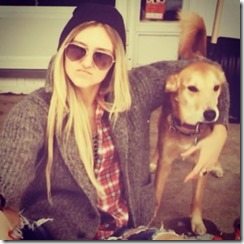 Unfortunately there is not much that we can tell you about her other than she is a hot blonde and that she is a dog lover and that on her Facebook account she is friends with pretty much the whole Muzzin Family, including Lisa, Judith and Julia Muzzin –who is one of Jake' sisters. You can see a picture of the of them below, Julia and Courtney  (the one with long golden locks) seems to be very close; maybe that is how she and Jake met, though his sister?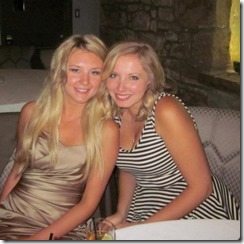 On her Twitter account she only writes "Canada/LA✌" so she probably stays close to her guy to enjoy the Cali weather when they get together. Court has 290 followers and says she is a flower child?
Check her out on Twitter here and Facebook here.