Darla Rodgers and Ed Rodgers
Darla Rodgers and Ed Rodgers are the proud parents of NFL star QB Aaron Rodgers.
Ed Rodgers was born Edward Wesley Rodgers on February 4, 1955. The Texas native is a chiropractor who used to play football.
Mrs. Rodgers was born Darla Leigh Pittman on January 26, 1958. She is a California native. Aside from Aaron, the couple's second born, they are the parents of Aaron's two brothers.
Since having been married for over three decades, they welcomed three sons: first born Luke, followed by Aaron and lastly Jordan.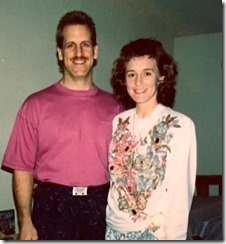 Two of the couple's sons, Aaron and Jordan, have played in the NFL.
Dad, Ed Rodgers was an offensive lineman for the Chico State Wildcats from 1973 to 1976. Is safe to say football officially runs in this family.
You may recognize Darla and Ed's son, Jordan being a contestant and the eventual winner on season 12 of The Bachelorette, starring Joelle Fletcher. Jordan currently works for ESPN as an analyst.
However, you could say the real star here is Aaron Rodgers, who's been the starting quarterback for the Green Bay Packers since 2008. Drafted in 2005, the 33-year-old has made a name for himself in the NFL. The former Cal QB has already landed two NFL MVP awards, a Super Bowl and is regarded as one of the best QB in the NFL.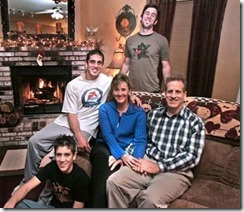 Aaron's best season came following the Packers win in the 2011 Super Bowl. Rodgers would win his second MVP during the 2014 season in which he led the Packers to the NFC championship game.
Aaron's younger brother Jordan had a football career of his own. He played for Vanderbilt University and went on to play in the Canadian League and for the Buccaneers.
Darla and Ed's first born Luke, has an MBA in Marketing and is also the co-owner of clothing site Pro Merch. Luke is 19 months older than Aaron and seven years older than Jordan.
All three of the couple's sons seem to be in happy relationships. Luke has been in a relationship with Nashville beauty, Arielle Snyder for some time. Jordan is still going strong with his reality TV love, Joelle Fletcher and Aaron has been dating model and actress, Olivia Munn.
However, you may have heard rumors about Olivia being in the reason why Aaron Rodgers has allegedly distanced himself from his brothers.
According reports, Munn "a strong personality and every meeting she has had with [Rodgers' family] has gone badly." Ouch!
What do you think is that Darla Rodgers and Ed Rodgers don't approve about Aaron's girlfriend, Olivia Munn?