Jacquelyn Ragan
Meet Jacquelyn Ragan; she is the pretty wife of car racing driver who competes in the Monster Energy NASCAR Cup Series. Jacquelyn's hubby the Front Row Motorsports' driver with the No. 38 Ford Mustang is the son of former NASCAR Winston Cup Series driver Kenneth Ragan.
Mrs. Ragan formerly known as Jacquelyn Butler married David on December 15, 2012, in Charlotte, North Carolina.
She was born Jacquelyn Ann Butler on December 9, 1987, in Greenwood, Soth Carolina; she is the owner pf Blue Magnolia Photography and proud momma of two beautiful girls; Julia born on July 10, 2014, and Meredith Leigh born on March 21, 2016.

Back in 2011, Jacquelyn Ragan and other NASCAR wives & girlfriend competed in the Better Half Dash Charity Event at Charlotte Motor Speedway, where Mrs. Ragan took the first place.
"That was crazy," Butler said. "That was fun. I'm ready to go out and do it again next week." She said after winning the race.
Mrs. Ragan graduated from the University of North Carolina in 2011, with a degree in meteorology; she met David in September 2006, at Charlotte Motor Speedway and started dating that same year.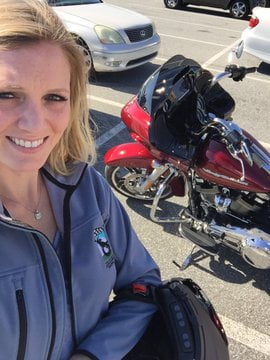 They became engaged in December 2011. You can follow Mrs. Ragan on Twitter here