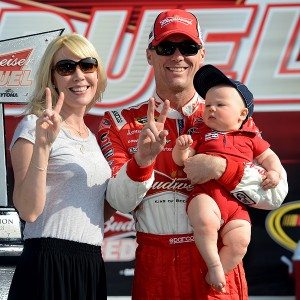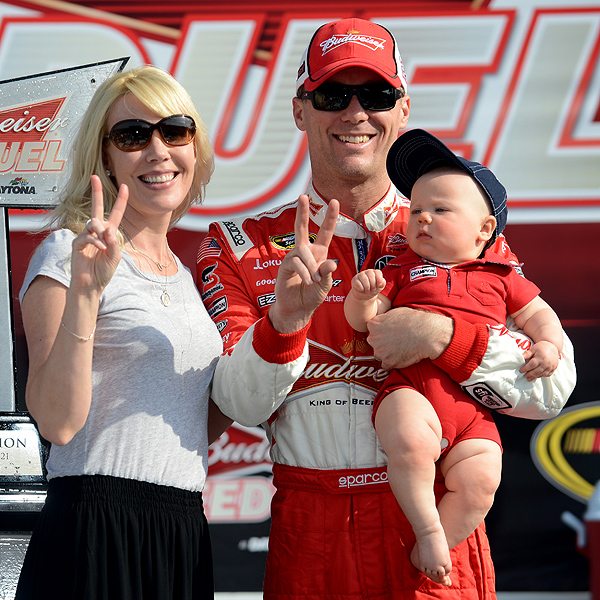 For all of you NASCAR fans you know who is one of the few if not the only NASCAR WAG who will be wearing a firesuit in the pits section right? That will be Kevin Harvick's wife DeLena Harvick the same blonde beauty who got into an ugly feud with Joey Logano a few years ago after he made fun of her for wearing a suit, so turned the joke on him.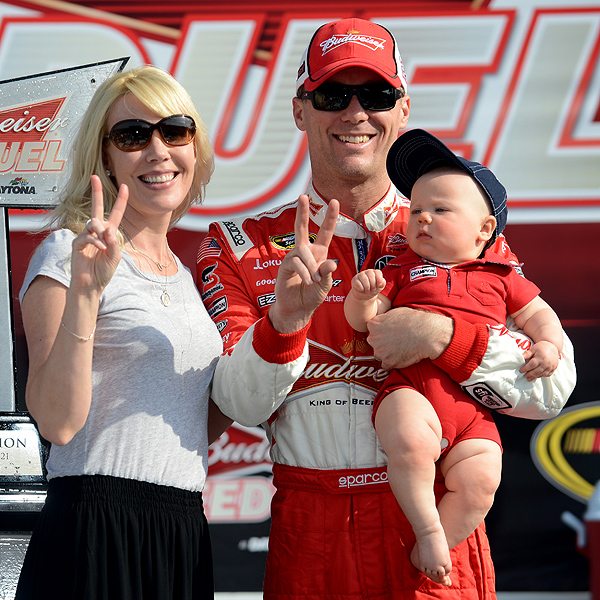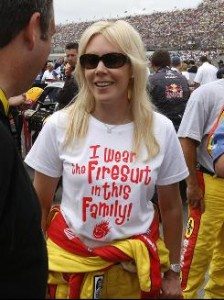 and she is the same NASCAR WAG whose received an unexpected display of affection from Tony Stewart.
43-year-old DeLana Harvick  was born DeLana Lynn Linville on July 3, 1973 in Kernersville, South Carolina to Joyce and veteran NASCAR Busch John Paul Linville. DeLana went to North Carolina State University and graduated in 1995 from The University of North Carolina in Greensboro.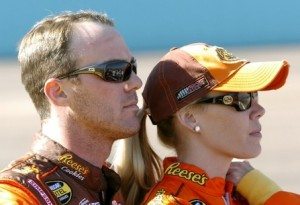 DeLana is no stranger to racing having done so herself during her teenage years and continued after College, and while young DeLana hope to become a teacher, the roar of the engines and need of speed brought her face to face to Jeff Gordon's Publicity Team where she got her first job.
Her second job was with Randy LaJoie, it was while a Christmas party at LaJoie that in 1999 she met Kevin. They began to date that same December. DeLana and Kevin became inseparable and by the next Christmas they got engaged.
She became the new Mrs. DeLana Harvick on February 28th, 2001 at the beautiful del Rio Hotel and their reception was held at Stardust in Las Vegas. She gave birth to their son Keelan Paul Harvick  on July 8th, 2012.
DeLana is highly involved in many charities among those the the Breast Cancer society Hershey Company who in 2006 named her their "Sensational Woman"'. In 2010 DeLana and her fab hubby established the Kevin Harvick foundation, the Foundation programs like Kevin Harvick Athletic Scholarship Fund and Kevin Harvick Foundation Pro-Am golf even among some enrich the lives of children throughout the United States.
Follow Kevin Harvick's wife DeLana Harvick on Twitter here