Elaine Coke aka Elaine La Russa is the loving wife of former MLB player Tony La Russa, who is currently the manager for the Chicago White Sox. La Russa's story with the White Sox goes way back to 1978 when he was first hired as their coach.
Later on, Tony La Russa was appointed Manager and retained that position until 1986, when he joined his former team, the Oakland Athletics. In 1996, he became manager of the St. Louis Cardinals, eventually returned to Chicago on October 29, 2020.
He had a 2,728-2,365 (.536) record in 33 seasons, winning the World Series with the A's in 1989 and the Cardinals in 2006 and '11. He also guided Oakland to three American League pennants (1988-90) in 10 seasons and the Cards to three NL pennants (2004, '06 and '11) in 16 years. La Russa also spent eight seasons managing the White Sox, taking them to the AL Championship Series in 1983.
The St Louis Cardinals retired his #10 in 2012.
Inducted into the MLB Hall of fame in 2014.
Won his first World Series in 1989 with the Oakland Athletics.
He won two more World Series, in 2006 and 2011, with the Cardinals.
He has been named Manager of the Year four times, 1983, 1988, 1992, and 2002.
Before all that, Tony La Russa played infielder with the Athletics from 1963 to 1971, Atlanta Braves in 1971, and Chicago Cubs in 1973. He started paying while he attended Jefferson High School in Tampa. After he retired from playing, La Russa went back to college,  he already had a Bachelor of Arts in industrial management from the University of South Florida (1969), earning his Juris Doctor degree from Florida State University.
Tony La Russa Wife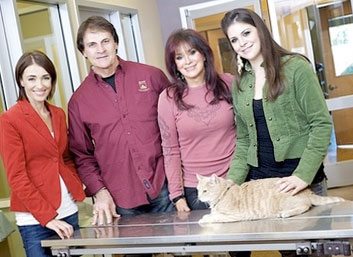 Elaine Coker and Tony LaRussa have been happily married since December 31st, 1973. They have two daughters, Bianca Tai and Devon Kai.
Elaine is Tony's second wife. His first wife was Luzette Sarcone with whom he also had two daughters, Averie and Andrea.
In 1991, Tony and Elaine founded the Walnut Creek-based foundation the Tony La Russa's Animal Rescue Foundation, their mission is to rescue abandoned and injured animals and a program to help abused children, elders, and people in hospitals with visits from dogs and cats.
This may be hard to believe, but La Russa and his wife made an appearance in December 2006 in the 2nd annual MAD Hatter Performance and Tea Party in the new roles of Mr. and Mrs. Mother Ginger. They appeared alongside their daughter, Devon.
Related Story: Austin Riley Wife Anna Riley