Valentina Molinari
This stunning lady is Valentina Molinari; the beautiful wife of Italian PGA golfer Francesco Molinari. Since turning pro in 2004, Molinari has achieved nine professional wins, his latest being the 2018 Open Championship.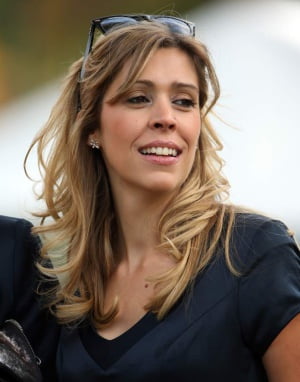 Because you probably know about Francesco, we are for sure going to tell you what we know about his wife; the first thing you need to know about Mrs. Molinari is that she was born Valentina Platini in Turin, Italy, where she met her husband in 2002, they became engaged in 2005.
Valentina and Francesco tied the knot in Italy on May 14, 2007; she gave birth to the couple's first child, son Tommaso in 2011, subsequently, they welcomed their beautiful daughter Emma. They live in London.
Furthermore, 37-year-old Valentina Molinari a lawyer and a sports photographer with a degree in Law and a European Master Management is nowadays her husband's personal manager.