Mary Joan Martelly
Meet Mary Joan Martelly; she is the lovely and beautiful wife of former heavyweight boxer George Foreman. Foreman's career started in 1969, with his first retirement in 1977; subsequently came back from retirement in 1987 and retired for the second and final time in 1997.
Mary Joan Martelly is the former boxer and entrepreneur's wife #5.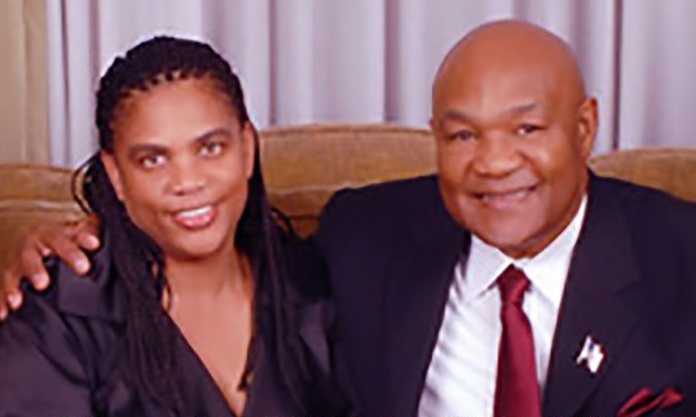 On December 24, 1971, he married Adrienne Calhoun, mother of Michi and George Foreman Jr. They divorced on February 13, 1974.
Married Cynthia Lewis on October 6, 1977; they didn't have any children and eventually divorced on August 3, 1979.
George married Sharon Goodson on September 15, 1981, no children were born and they divorced on April 23, 1982.
Married Andrea Skeete on April 28, 1982; Andrea is the mother of former boxer Freda Foreman born on October 16, 1976, and George Foreman III "Monk", born on January 23, 1983. Freeda was 42, when she killed herself on March 9, 2019. Andrea and George divorced in February 1985.
Finally, George married Mary Joan on March 27, 1985; Mary who now goes as Mary Joan Foreman was born in Mon Repo in St. Lucia. She is the third child of six.
Mary excelled in sports while in high school. She worked at a Chinese restaurant and clothing factory after her father passed away aged 44. Mary later got a job as a nanny in the United States.
She is the mother of Leola, George V, George IV, George VI and Natalie.
In addition to their children, Mary and George adopted BellaNeutella's blogger Isabella Brenda Lilja in 2009 and Courtney Isaac in 2012.
Mrs. Foreman and her family appeared their reality show Family Foreman, which aired for six episodes.