Kelsey Henson
Kelsey Henson is the stunning wife of Icelandic actor/ strongman Hafþór Júlíus Björnsson.
You may recognize Kelsey's husband as the notorious Gregor Clegane in more than one season of HBO's Game of Thrones.
Born November 26, 1988; the 30-year-old actually began his career in sports. He is a strongman competitor, and former professional basketball player. He began his career playing with the FSU Selfoss professional basketball team. Standing at 2.06m, he played for a series of Icelandic top-flight sides as a centre. However at age 20 in 2008, he suffered a knee injury –which led him to pursue his athletic career in strongman competitions, achieving great success.
He was named Iceland's Strongest Man five years in a row and has also been named Europe's Strongest Man twice. In 2015, he beat a 1000-year-old record at the World's Strongest Viking competition for carrying a 1,433 pound log five steps.
He joined the cast of Game of Thrones in 2013 for his first acting role and has now played The Mountain –the massive killing machine, for five seasons.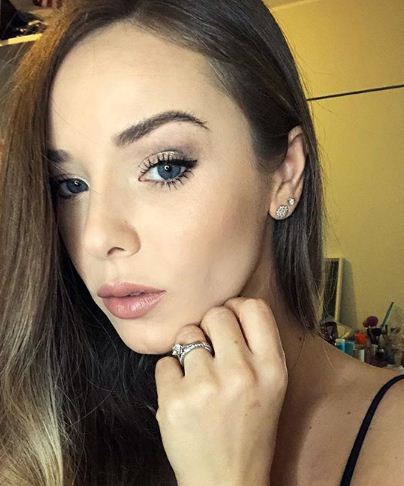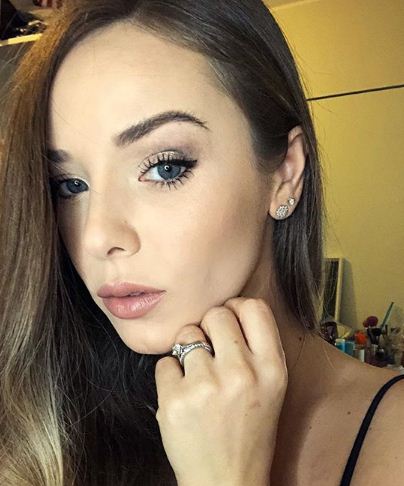 Last year, he tied the knot to Kelsey Henson, who is 5 ft 2 in –which means she stand over a foot-and-a-half shorter than her man. The two have gained much attention for their height difference.
Mrs. Björnsson was born Kelsey Morgan Henson on March 5, 1990. The 29-year-old is a Canadian blogger who graduated from the University of Alberta.
She met her husband while he was in Canada for a strongman competition in 2017. At the time Kelsey Henson worked as a waitress and Hafþór walked in the bar where she worked. The rest is history and they have been married since October 2018.
Like her man, Kelsey is into fitness and the couple often shares images of the two training together. She blogs about fitness and lifestyle. The fitness influencer gained major notoriety after she began dating Hafþór.
The petite blonde is quite proud and supportive of her man, she celebrated Björnsson's winning the World's Strongest Man 2018 title.
Find her on Instagram here.