This stunning young lady is Brooke Wheeler; she is the new girlfriend of MLB player J.D. Martinez, the designated hitter currently signed by the Boston Red Sox, who before joining the Red Sox played for the Arizona Diamondbacks, Detroit Tigers, and the Houston Astros.
J.D. Martinez Family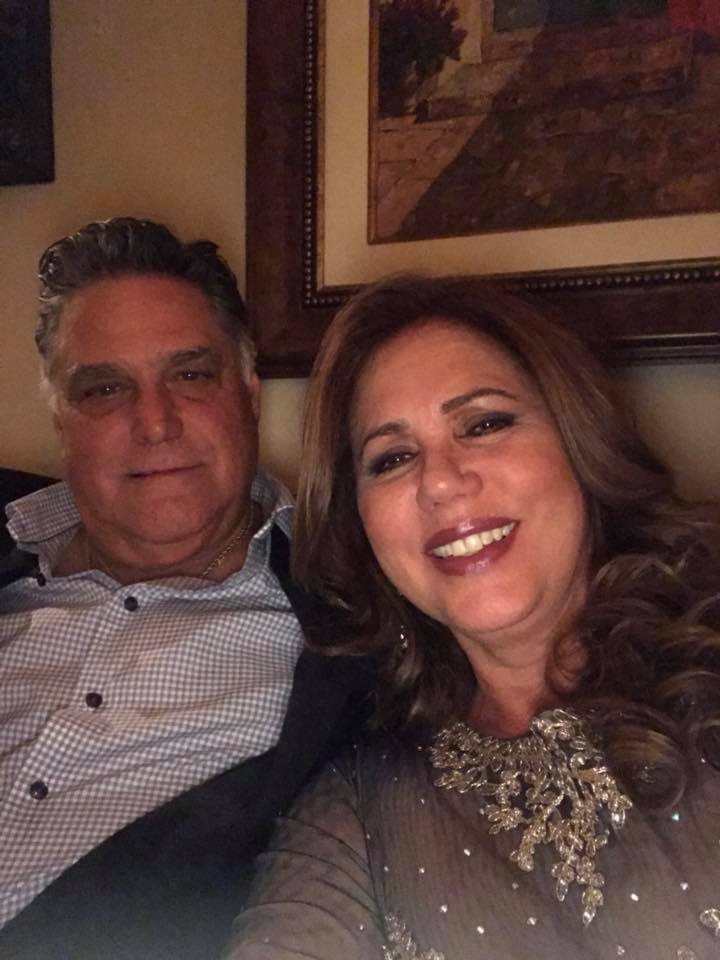 J.D. Martinez was born Julio Daniel Martinez in Miami, Florida, on August 21, 1987. J.D. is one of the children of Julio and his wife Mayra Martinez, Cuban immigrants who by the time they came to the U.S already had three children.
According to J.D., his father Julio worked over 100 hours a week at Domino's Pizza before he started his roofing company in South Florida. His momma he gives credit for getting him up his feet whenever he was feeling down.
My mother was always there picking me up whenever I would come home and I was down, depressed about something, whatever it might have been, a bad game or whatever. She would be there and she would be like, 'Let's go, tomorrow is a new day.' She's there pumping me up, getting ready for tomorrow. She never let me get too down on myself. She always was there to pick me up.
J.D. has five sisters.
I have five sisters, but I lived with two and at a time (with) three of them, so there were a lot of girls around the house. So it was a little bit different. Good luck getting in the bathroom for anything, because someone was doing their makeup, something was going on. You're like, 'I got to go to the bathroom! Can you get out please?'
You'd get dragged out the rooms. It was just a mess. They used to dress me up. I have pictures where they threatened to reveal them, 'I am going to blackmail you with these pictures.' I just laugh about it because the stuff they did to me, I look back and I am like, 'Dude, you guys were evil. What you guys do to me!' They love it.
J.D. Martinez High School & College
J.D. Martinez played baseball while he attended Flanagan High in Pembroke Pines and later at Nova Southeastern University in Davie. He had just graduated from high school when the Minnesota Twins selected him 36th overall in the 2006 MLB draft, he decided he would go to college and joined the Sharks baseball team at Nova.
J.D. Martinez the two-time All-Sunshine State Conference baseball player graduated from college in 2009; he was inducted into the NSU Hall Of Fame in November 2014.
J.D. Martinez MLB Career Timeline
He was a junior at NSU when the Houston Astros selected J.D. Martinez in the 20th round of the 2009 MLB draft.
He spent two seasons playing in the minor league with teams like the Greeneville  Astros, Tri-City ValleyCats, Lexington Legends, and the Corpus Christi Hooks.
The Houston Astros added J.D. Martinez to their roster on July 30, 2011.
He. recorded his first home run against the Miami Marlins on April 13, 2012.
J.D. Martinez was released by Houston on March 22, 2014.
He joined the Detroit Tigers in March 2014, signed his contract with the team on March 24.
On June 22, 2014, J.D. Martinez was awarded the  AL Player of the Week Award.
He won his first Silver Slugger Award in November 2015.
The Detroit chapter of the Baseball Writers' Association of America named him the 2015 Tiger of the Year.
In October 2015, was a finalist for the Gold Glove Awards.
Signed a contract extension with the Tigers in February 2016.
He suffered a non-displaced fracture in his right elbow and was placed on the 10-day IL on June 16, 2016.
Suffered a foot injury on March 18, 2017.
On May 21, 2017, was named  AL Player of the Week.
The Detroit Tigers traded him to the Arizona Diamondbacks on July 18, 2017.
On September 17, 2017, he was named NL Player of the Week.
J.D. Martinez joined the Boston Red Sox on February 26, 2018.
Named AL Player of the Week on May 20th, 2018.
He was named to the 2018 MLB All-Star Game.
In August 2018, became AL Player of the Month.
J.D. and the Red Sox won the 2018 World Series in five games against the Los Angeles Dodgers.
He won the Hank Aaron Award on October 26, 2018.
J.D. Martinez Net Worth
According to Popular Net Worth, J.D. Martinez has a net worth estimated at $25. million.
J.D. Martinez Contract & Salary
J.D. Martinez's annual salary is $22 million. He signed a five-year, $110 million contract with the Boston Red Sox on February 26, 2018.
In 2014, the Detroit Tigers signed him to a minor league, $3 million contract with the Detroit Tigers.
J.D. agreed to a two-year, $18.5 million contract extension with the Tigers on February 8, 2016.
J.D. Martinez Girlfriend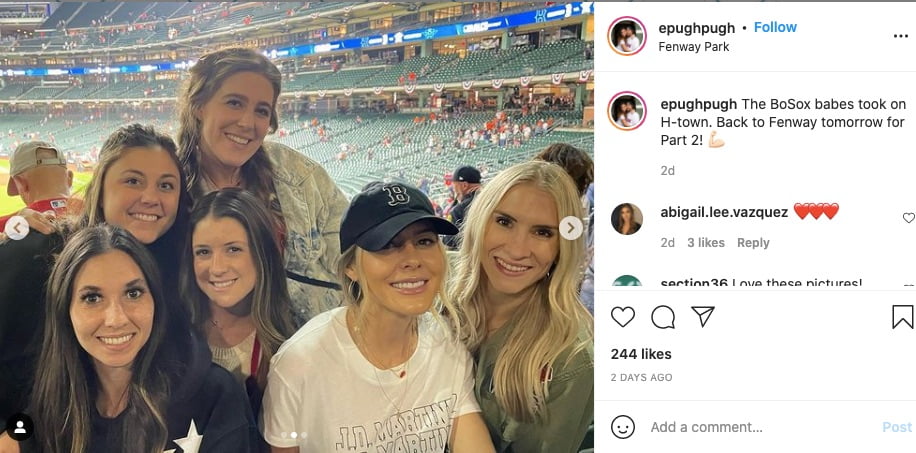 A couple of years ago, we met J.D. Martinez's former girlfriend Arianna Aubert, a former Miami Dolphins Cheerleader, which ended sometime around 2017. Ariana moved on and J.D. moved on as well, which takes us to his new girlfriend Brooke Wheeler.
Brooke Wheeler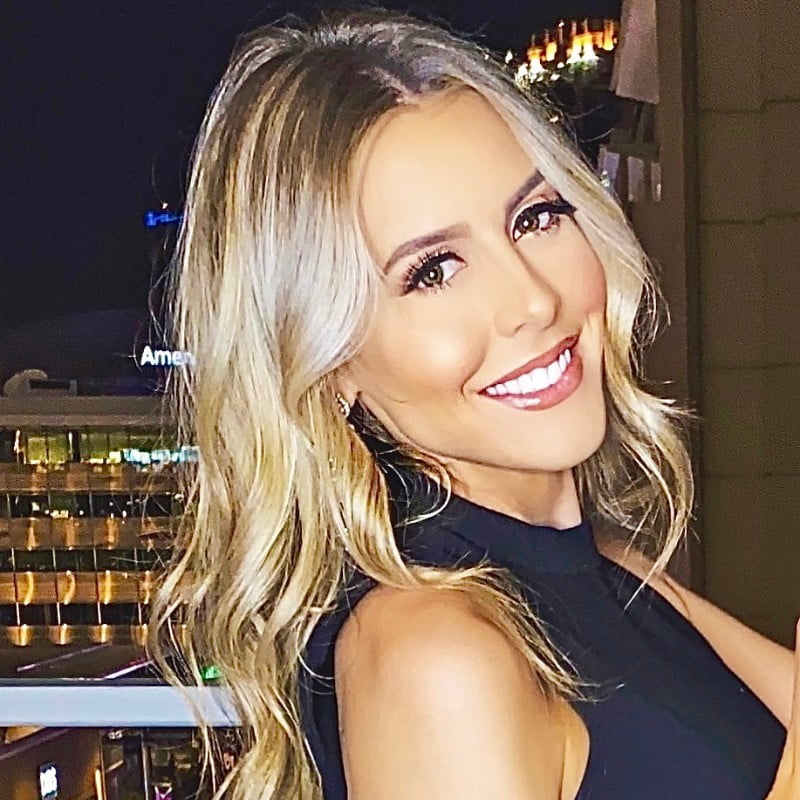 Brooke Wheeler made her debut as an MLB Wag next to J.D. Martinez at the
MLB All-Star Red Carpet Show
on July 13, 2021, in Denver, Colorado. Brooke Alexandra Wheeler ironically is a former Miami Dolphins Cheerleader from 2013 to 2016.
J.D. Martinez's girlfriend Brooke Wheeler graduated in 2013 from the University of Mississippi (Coursework, liberal arts, and sciences), the following year received her associate of arts degree from Broward College, and a bachelor of arts in communications from Florida International University in 2016.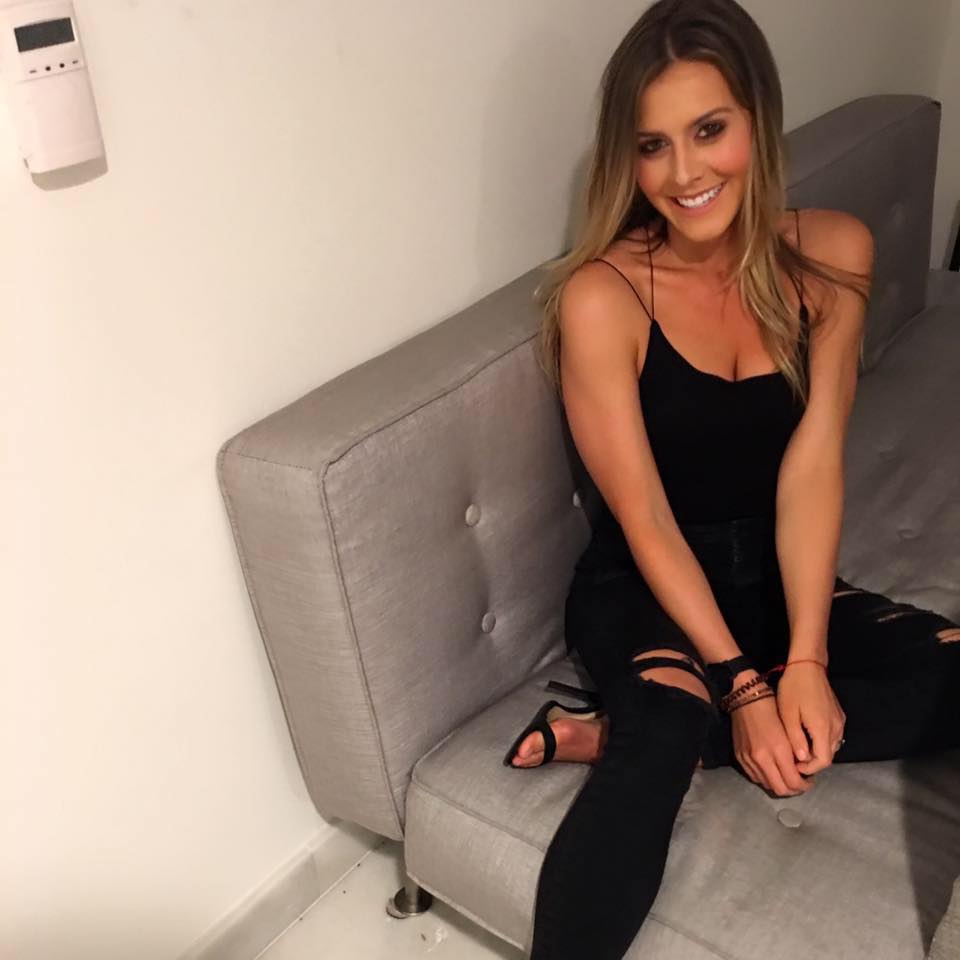 Brooke was an office intern at Barbizon Modeling and Entertainment in 2011; worked as a technical recruiter for Insight Global in 2017; that same year Ms. Wheeler was an area solutions manager for WBS Technologies.
She is nowadays a regional patient Care Consultant for Elite Body Sculpture in Dallas, Texas. Judging for Brooke's social media, she started dating J.D. Martinez in the summer of 2017.