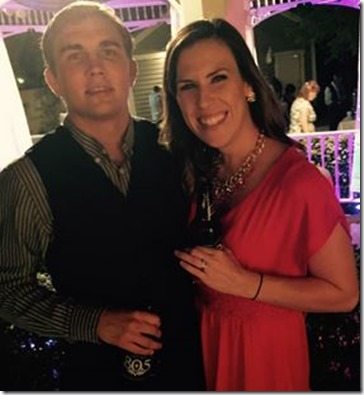 Meet pretty Jackie Gibson, the wife of 27-year-old bantamweight UFC fighter, Cody Gibson. Jackie has been married to Cody fro two years, but have met fro a while.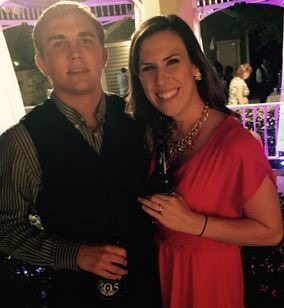 She is originally from Bakersfield, California and was born Jackie Clare and currently resides in Visalia, CA. She met her then future hubby back in 2006 but due to their studies they had to move. Jackie who at the time was in a nursing program moved to Monterey, CA. Over the next three years, the two of them stayed in touch. According to his website, she graduated in 2010 from college and both moved back to his hometown of Visalia, CA.
Jackie worked as a waitress and then personal trainer while continuing her education in Nursing School, in 2012 the two decided to tie the knot.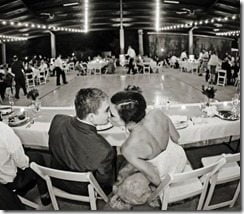 We sure hope her hubby has learned the lesson and never drink after loosing a fight again! If you wonder what a couple –or more –drinks can do to a disappointed fighter Cody sure has the answer.
Media reports say he was in a bar scuffled where he told a man: "Do you know who I am" along with the embarrassing following line of: "Google me."
Her hubby says now, he is sorry about the incident but you really cant expect us to forget, specially when the whole thing was caught on camera!
According to TMZ, Cody who had already lost a fight that night, to Manny Gamburyan at UFC 178; was punched in the face and knocked to the ground at a Las Vegas bar. The alleged street fight took place when the other guy started talking belligerently to Gibson, and the next thing he knew, the two were shouting at each other and squaring off in the middle of a crowd.
After the news was splashed all over, he told Fox Sports, he acknowledges drinking at the bar, but also says he was in no way there to irritate another patron or try to look for a fight just for kicks and grins. But once he was pushed, Gibson says he kicked into fight mode, and there was no going back at that point.
Cody calls his wife his "Wife. Best friend. Renegade." The two really compliment each other; the lovely Jackie can literally care after him after every fight, as a nurse she understands exactly what he needs after, other than her love and support.
The two of them recently celebrated their second year wedding anniversary and Cody dedicated some words to his beautiful wife: "Happy 2 year Anniversary to my beautiful wife and best friend Jackie Gibson. She is the love of my life and I couldn't imagine a world without her to share it with"
How can you get upset over his street fight with such a sweetheart!
Find Jackie on Facebook here.